WhatsApp Business – a smarter way to improve CX in the travel industry
How to use WhatsApp Business to enrich the travel experience through contextual notifications and automated interactions.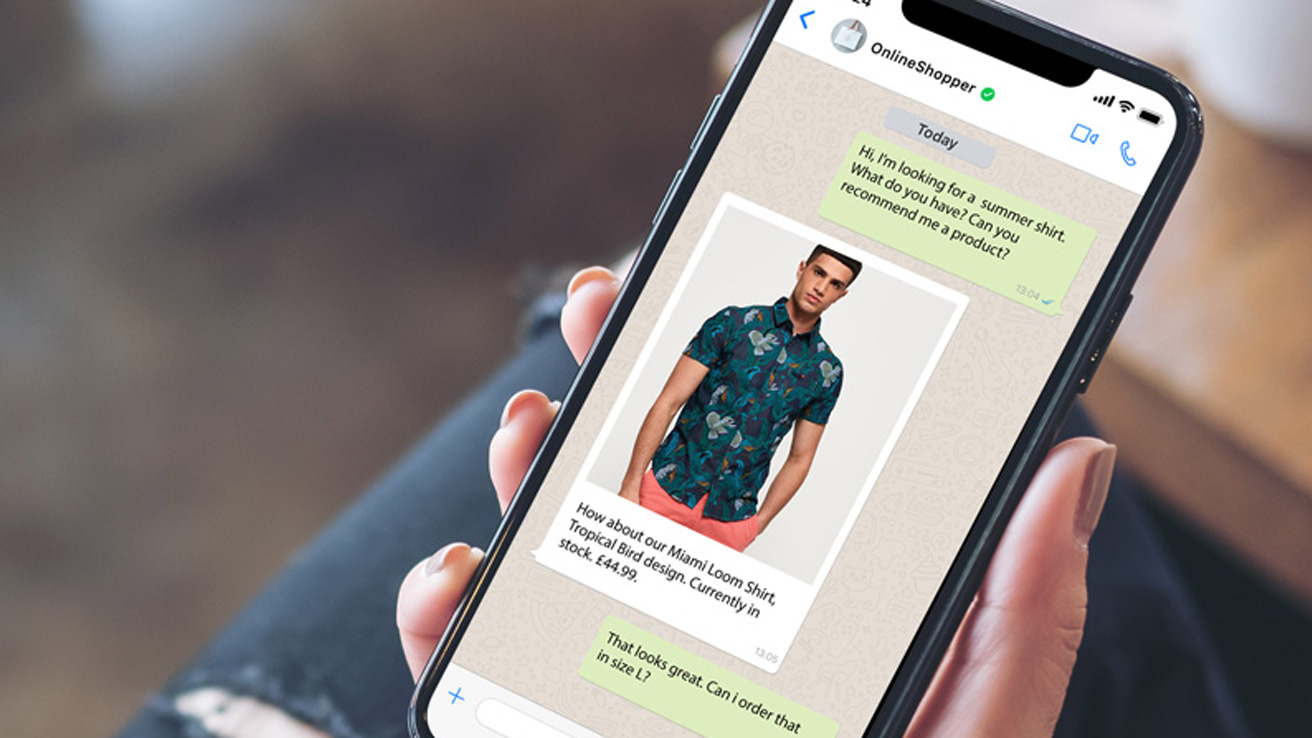 WhatsApp is one of the most popular communication tools on the planet. But, what you may not know is that it's also a powerful opportunity to transform the travel experience with proactive updates, self-service and contextual support. If you're a leading travel agent, airline or enterprise involved in the travel industry, here's how you should be using the WhatsApp Business API.
Understanding what today's travellers want
WhatsApp Business can now be used to reach over 1.5 billion users worldwide. If your business is looking to better connect with customers and deliver seamless, personalised 1-to-1 experiences, it's a potential game-changer.
The high-reach WhatsApp Business API is able to integrate with your existing customer communication and service channels. This makes it ideal for meeting the changing expectations of today's smart, digital-first travellers. This is because your business will be able to use their preferred messaging channel to deliver what travellers want:
63% of travellers say real-time updates are key to improving experiences

72% of travellers prefer to use digital self-service options when checking in

85% of travellers want to be able to check the status of flights on-demand
With a real-time messaging channel like WhatsApp, all of the above is possible – and more.
How to use WhatsApp Business to improve the travel experience
Free to use and free from promotional content due to the channel's strict contact rules of use – WhatsApp is an attractive platform to deliver high-value customer notifications, support and AI-powered self-service interactions.
But how might this translate into real-life applications in the travel industry?
Here are four WhatsApp Business use cases that can be used to improve CX (customer experience):
Automated booking of flights, holidays and hotels
You only need look at the runaway success of mobile-friendly travel apps like Expedia to see how open travellers are to booking – and taking control – of their trips online. In fact, 81% of all holidays are now booked online.
One way to enhance booking experience is to enable users to search for flights, book their trips, purchase excursions, and amend their plans using WhatsApp. Users can find your business via its verified profile, submit what they are looking for, and then an agent or bot can suggest relevant options for flights, hotels and holiday packages.
Rich media like images, videos and files can be used to improve the interaction. Once the user is ready to buy, they can be taken through a payment flow, followed up by notifications that confirm their purchase and educates them on the channel's other self-serve services.
Expedia has already started to experiment with this, albeit for hotels only (as of 2019). After telling its messenger bot about your travel plans, it will suggest relevant hotels to consider, which when tapped, will take you to the app to progress the booking.
Icelandair has taken this one step further, allowing travellers to search and book flights or stopovers using their autonomous messenger bot.
Better manage service disruption
As much as any travel company or airline would like to ensure a seamless journey from A to B, disruption will happen at some point. When a flight is delayed or excursion cancelled, often the best thing to do is communicate quickly and be transparent.
Instead of waiting for your travellers to discover disruption when it's already too late, you can use WhatsApp to deliver proactive real-time updates to keep them informed and stop them from contacting from calling your customer service team.
In the UK, 1 in 5 flights are delayed. So much frustration can be saved by letting passengers know instantly when their flight is delayed. This can be followed up with options to book onto another flight, book into a local hotel at a discount or offer them compensation, like doubling their frequent flyer miles or a free taxi from the airport to their destination when they arrive. WhatsApp Business can help to turn negative experiences into positive outcomes.
Etihad Airways recognise the channel's potential, having introduced a new service to help travellers chat directly with airline staff. Within seconds, passengers can get updates on delays, flight routes and gate changes.
Enhancing the onsite holiday experience
Once the holiday begins, WhatsApp Business is a great way to add value and help travellers get the most out of their trip.
For example, Starwood's W Hotels let guests contact the front desk anytime, anywhere using its WhatsApp 'Let's Chat' functionality. A great way for guests to check in ahead of arrival, like when travelling in an Uber from the airport.
Starwood Hotels has also been using WhatsApp to keep guests engaged with self-service options during their stay. From requesting wake up calls and local dining recommendations to asking for fresh towels, guests can request anything they need, fast – all backed up by an average response time of 60 seconds.
And if its 25% month-on-month growth in users is anything to go by, guests love it.
Gather post-holiday feedback
SMS messages have a 98% average open rate. Email has an average open rate of 20%. When sending guests and travellers post-trip surveys, one channel has a clear advantage when it comes to engaging customers.
But as ubiquitous as traditional SMS is, WhatsApp is arguably in a stronger position to reach international guests. It's the top messaging app in 128 countries, and its reliance on a web connection means you're still likely to capture the attention of web-connected guests living or travelling outside of mobile network coverage areas.
WhatsApp's seamless 1-to-1 messaging also lets you turn your feedback surveys into opportunities to strengthen customer relationships. For example, a customer might complain about a specific aspect of your service or claim to be dissatisfied with the experience, this could trigger a customer service agent to be connected into the conversation and discuss the issue to help reach a satisfactory conclusion.
You can even use the channel to capture traveller data throughout their stay, like after dining in an on-site restaurant or receiving room service.
Get started with WhatsApp Business
It's important to note that before you can begin messaging a guest or traveller on WhatsApp, the recipient must first consent to receive messages from you. That's why the focus of using the channel must be about providing value to the customer.
The WhatsApp Business API makes integrating the channel with your existing customer service tools and communication platforms a breeze, but it's always best to seek out an approved and trusted provider. They can help you manage deployment, gain WhatsApp's approval for your business's use case and ensure compliance.
IMImobile is one such provider. If you would like to learn more about how we can help you to seamlessly integrate WhatsApp Business to drive engagement through intelligent, context-aware messaging, get in contact with us today.