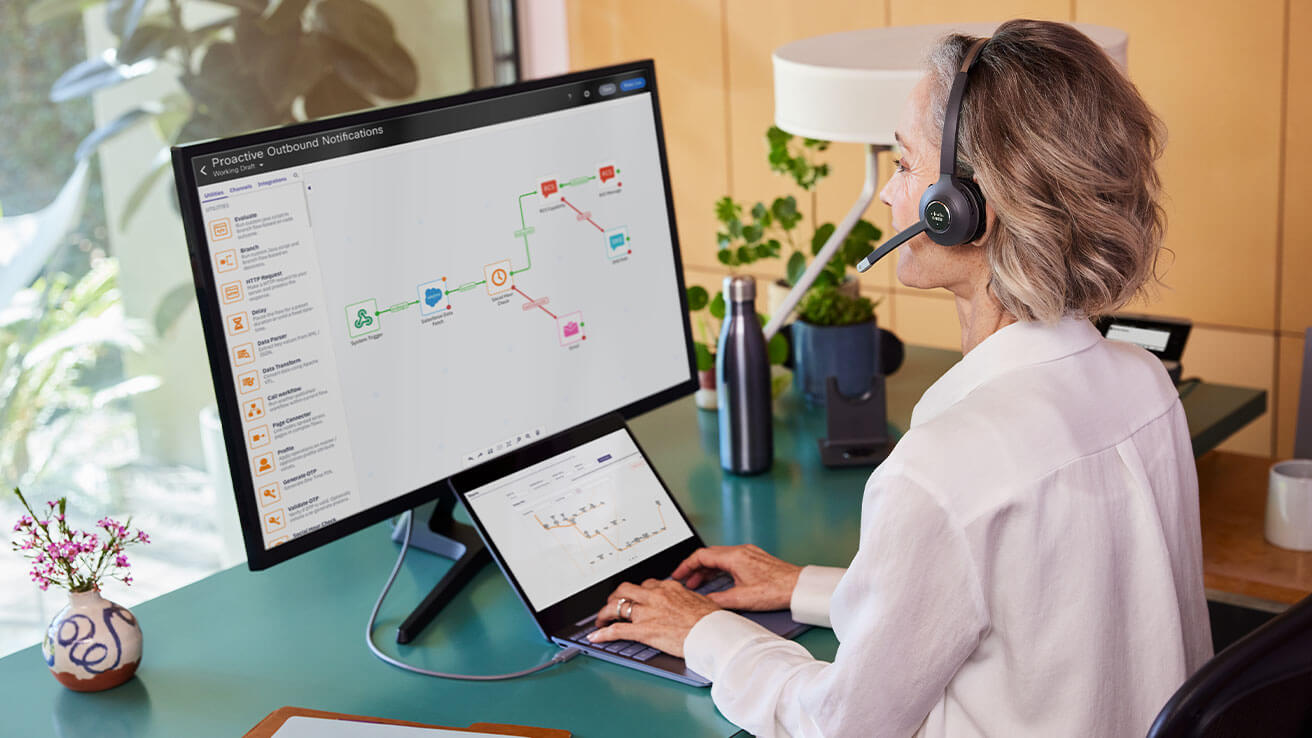 Integrations
The right fit for every system.
Orchestrate customer interactions with your existing backend systems, cloud applications, and partner services.
Download product sheet
Book a demo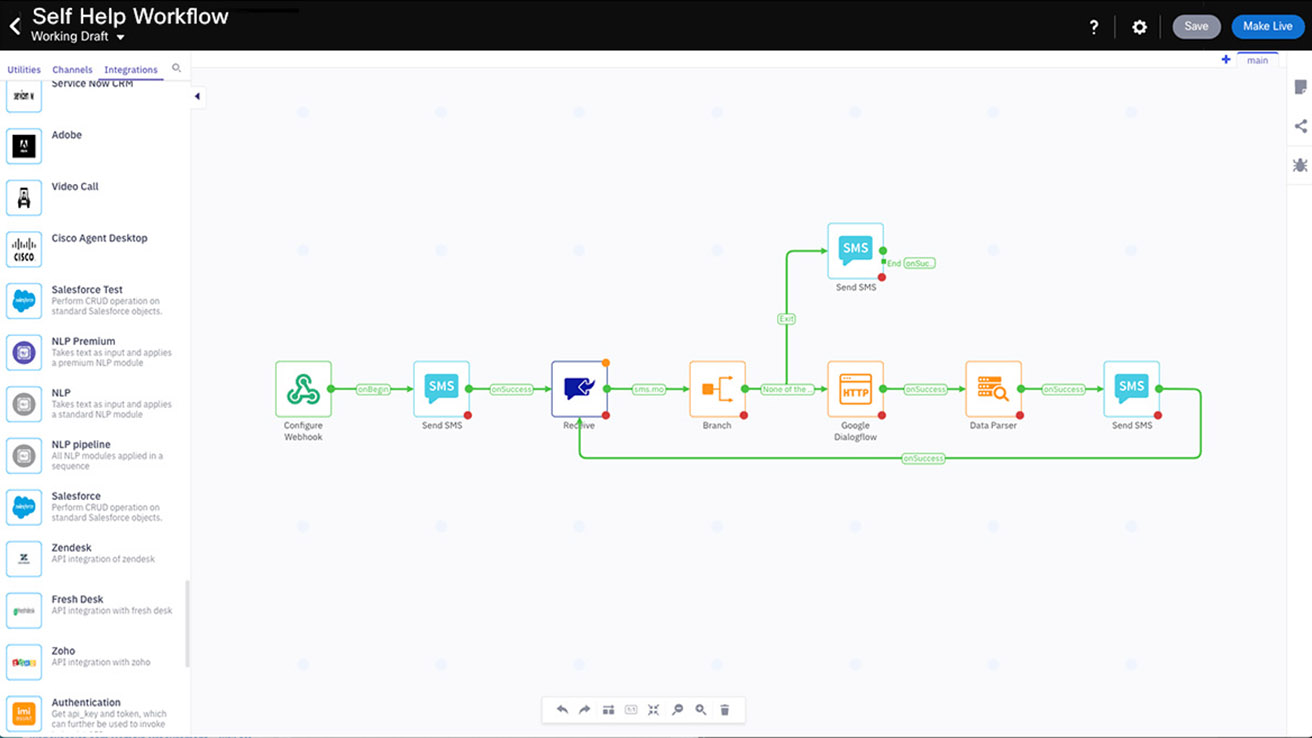 Integrate with any system
Pre-built integrations
Achieve faster time-to-market by leveraging pre-built integrations for Salesforce, Zendesk, NICE InContact, Cisco Finesse, and other systems.
Configure custom integrations
Quickly configure integrations with any REST or SOAP APIs. Our configuration-driven approach is faster than manual coding.
Reuse integrations
Configure integrations once and reuse them across communication flows. Make enhancements and changes using a central integration point.
Plug and play with your existing tools.
Salesforce

Oracle

ServiceNow

Zendesk

Nice in Contact

Genesys

Amazon Web Services

Pega
PRODUCT SHEET
Webex Connect.
Rapidly automate customer interactions across multiple channels. Learn how Webex Connect can help you manage an increasingly complex communications landscape and deliver a differentiated customer experience.
Powerful. Seamless. Integrated.
Proactive communications
Notify customers proactively with real-time triggers from existing systems such as CRM and order management.
Contextual engagement
Engage customers through relevant communications by leveraging CRM data, purchase history, recent events, or actions.
Instant request fulfilment
Eliminate manual delays with automation. Automate end-to-end request fulfillment and offer provisioning with integrations.
Ready to take the next step?
Talk to one of our experts today.