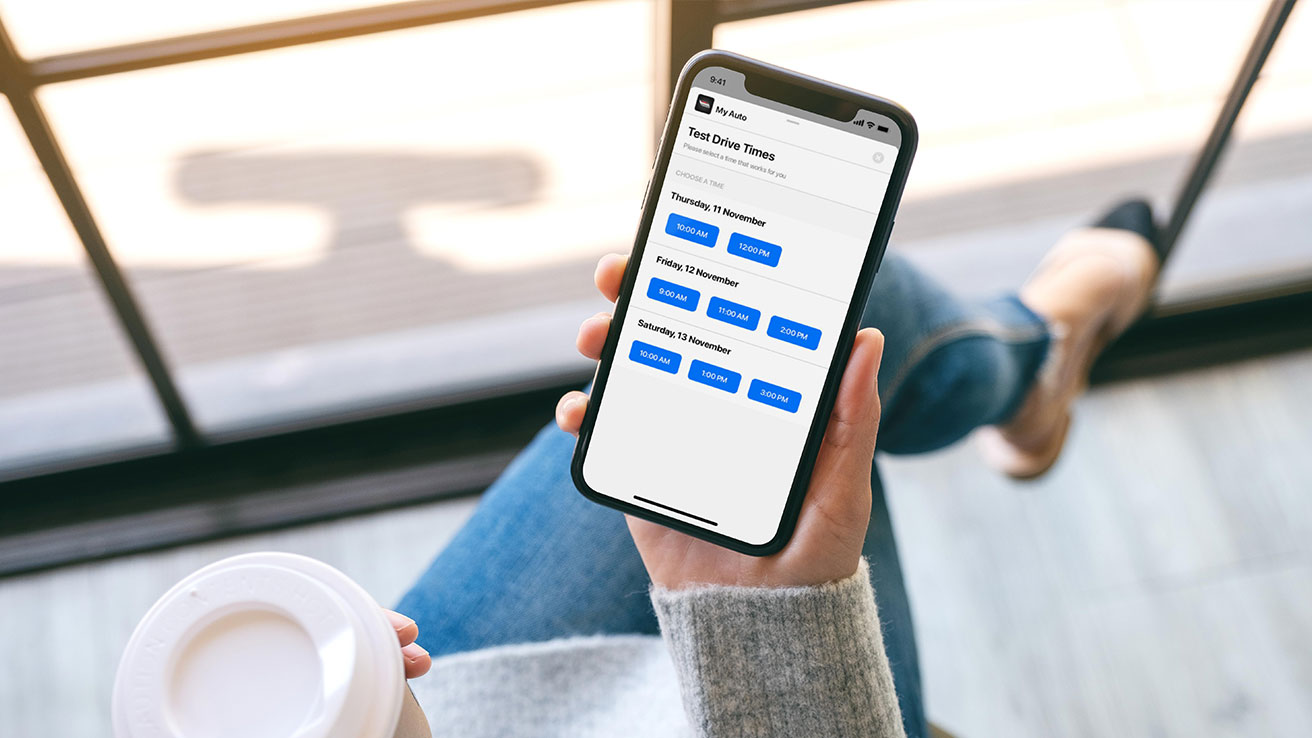 Apple Messages for Business
Build richer connections with customers.
Make interacting with your business as conversational as communicating with family and friends.
Book a demo
Talk to an expert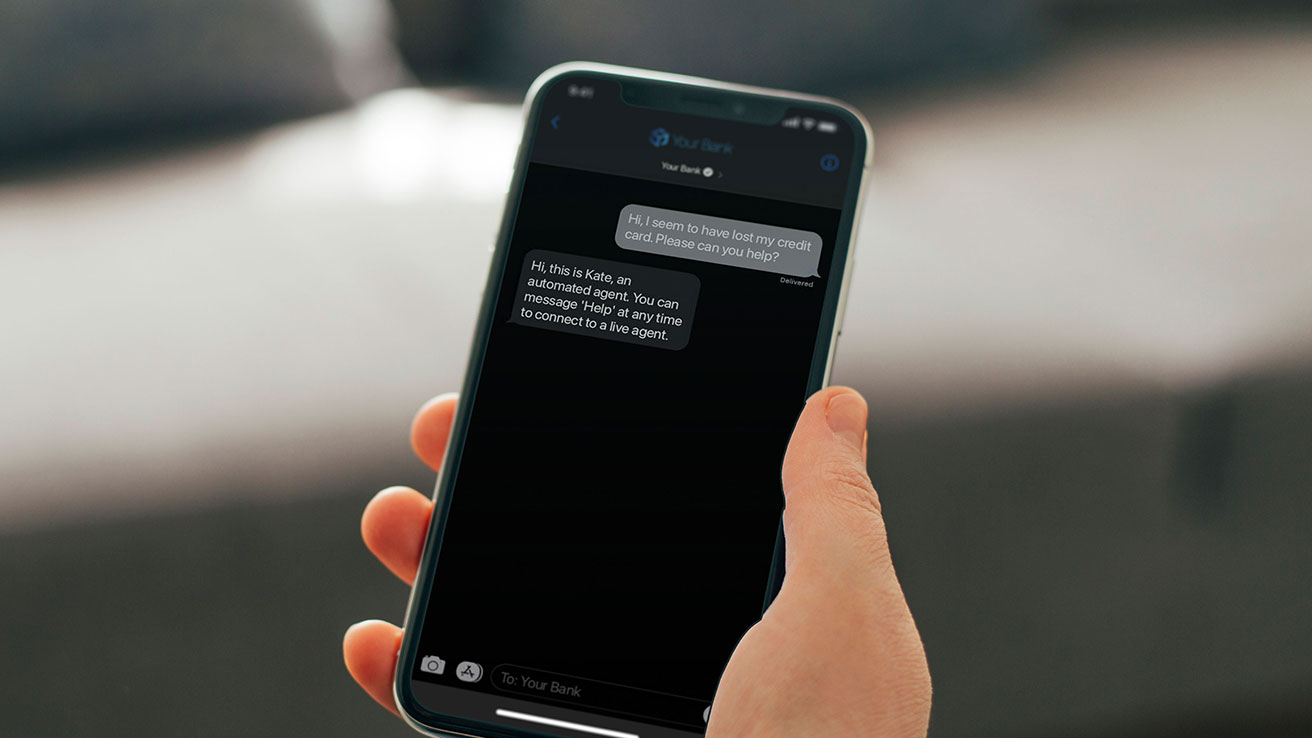 Redefine conversational engagement
Apple Messages for Business is a new way for customers to interact with businesses easily through their Apple devices – iPhone, iPad, Mac, and Apple Watch.
Customer-initiated
Interactions using Apple Messages for Business are always initiated by the customer, putting them in control. Customers can easily connect with businesses through the Messages app to ask for information, schedule assistance, and book appointments.
AI-powered self-service
Identify customer intent and provide instant, automated responses to queries. Seamlessly connect to a human agent for more complex queries within the same channel.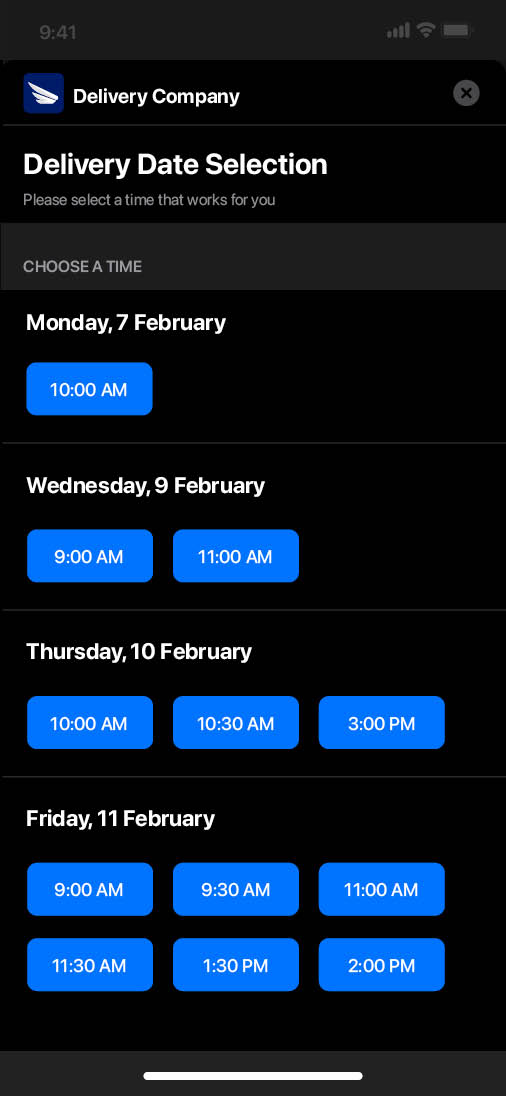 Create more interactive customer experiences
Apple Messages for Business enables businesses to create richer customer experiences with built-in features.
Rich links
Rich links provide a way for businesses to send interactive links and videos with the ability to preview and playback right from within the messages app.
Multiple options
Make use of list pickers and time pickers to present a list of options for the customer to choose from. Schedule deliveries, book test drives, carry out feedback surveys, and customer support, all from within the same channel.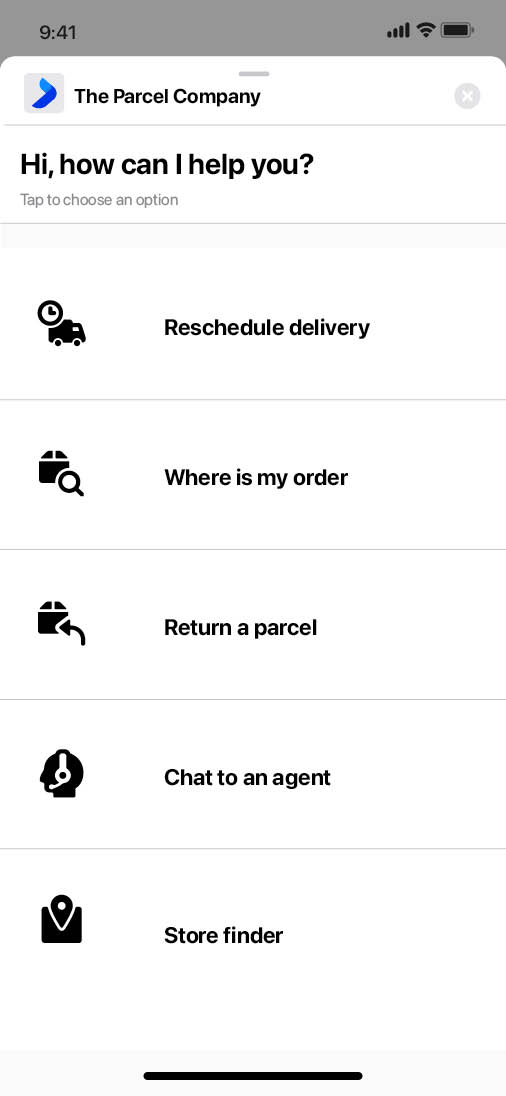 Be there across the entire customer journey
Easily accessible

Customers can start a conversation with a business at any time through a number of different entry points, including apps, websites, Maps, Safari, Siri, and Search. Ensure that connecting with a business is as easy as contacting a friend.
Call deflection
Provide customers with an option to switch to Apple Messages for Business if they are waiting in a call queue. Reducing call waiting times improves operational efficiency and customer experience.
EGUIDE
A guide to conversational messaging.
Leading the charge is a new generation of rich messaging channels. Owned and championed by leading technology players like Google and Apple, these channels have emerged as a platform for orchestrating digital interactions that engage, support, and help to deliver a richer brand experience. In this guide, you will learn about the different channels, understanding their capabilities, and why they are essential to delivering interactions that will win and retain customers.
Inspire customer confidence by putting security first.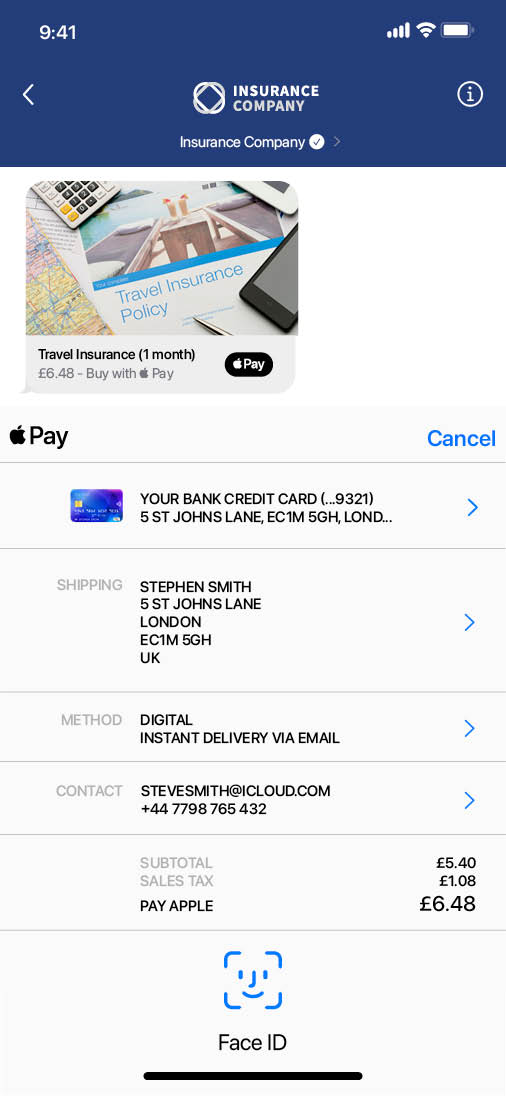 Apple Pay
Provide customers with an easy and secure way to pay for goods and services within the channel using Apple Pay. Users can seamlessly provide payment, shipping details, and contact information to check out with just one touch.
Encrypted messages
Messages are encrypted both at rest and in transit. The Messages app uses encrypted messages to build consumer trust. Businesses must go through a verification process before they have a verified Apple Messages for Business account.
Native to Apple devices

Connect with customers from within Messages on iPhone, iPad, Mac, and Apple Watch. No app download required.

Time picker

Easily schedule appointments and deliveries in one click with calendar integrations.

Apple Pay

Integrate secure one-touch payments for goods and services with Apple Pay.

Encrypted attachments

The Messages app offers end-to-end encryption, including any attachments sent, such as bank statements and utility bills.

List picker

Present lists of more than three options for customers to choose from without leaving the conversation. Single and multiple selection supported.

Predictive responses

Predictive and quick type responses make conversations as easy as possible for customers.
VIDEO
Webex Connect.
Manage all your customer interactions and channels in one place with our Enterprise CPaaS platform. From APIs and pre-built integrations to low-code tools, Webex Connect equips your organization with everything you need to create and optimize the communications journeys that deliver a better experience to every customer.
Get started using Apple Messages for Business.
Talk to one of our experts today.