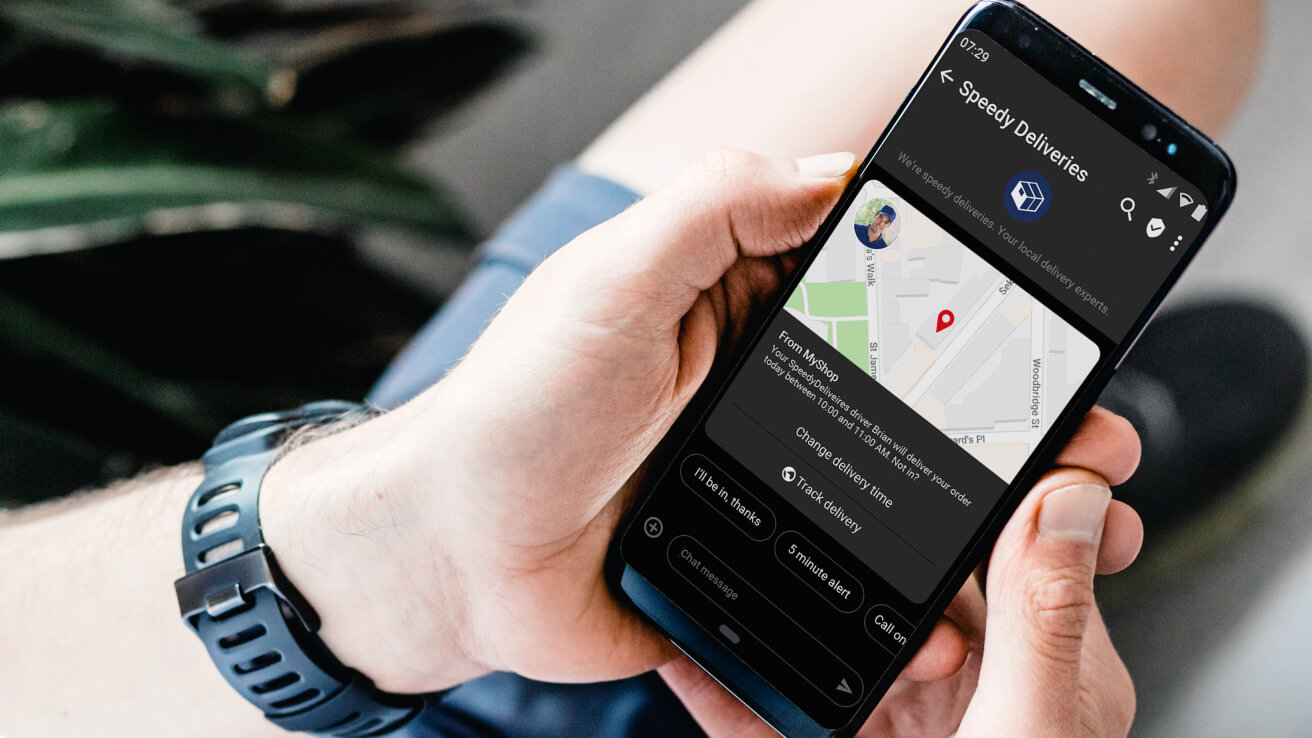 RCS Business Messaging
The future of b2c communications.
Combine the reach of SMS with rich media capabilities to create superior two-way customer interactions.
Book a demo
Talk to an expert
Experience
For the past five years, we've led the way in RCS development and deployments. Working with global associations like the MEF and GSMA, we help to shape the future of RCS functionality. We know what it takes to build award-winning customer experiences.
Leading software
We power RCS chatbots for world-class brands. Built to the latest Universal Profile specifications, our platform allows you to reach as many customers as possible with the latest features available.
Global reach
We have direct connections with mobile operators across the world to ensure you can reach all RCS-enabled devices. Integrate with our platform and we'll navigate the complexities of the RCS ecosystem to seamlessly deliver richer customer interactions.
DOWNLOAD
RCS Business Messaging Report.
RCS continues to go from strength to strength, with its global audience growing to 473 million. Read our new report to learn the latest updates to the rollout of RCS and why it is a must-have channel for brands who want to deliver conversational experiences.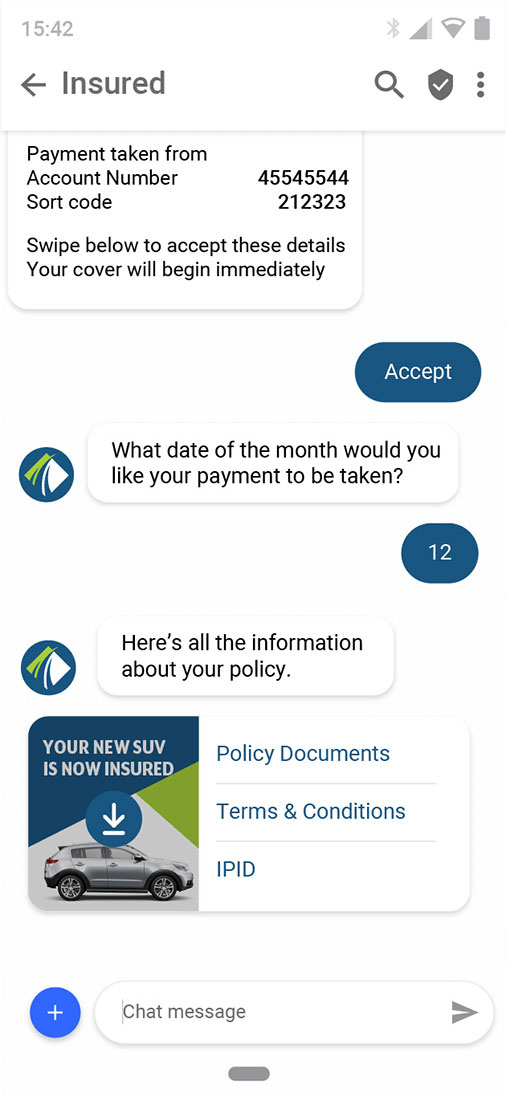 Create rich, app-like experiences within the messaging inbox
In-built rich functionality
Use interactive action buttons, carousels, rich media cards, GIFs, videos, and more to deliver app-like experiences directly to customers' smartphones. All from within the messaging inbox.
Custom branding
RCS enables businesses to style messages and UI components in line with a business' visual identity. Create a powerful experience for customers without having to download an app.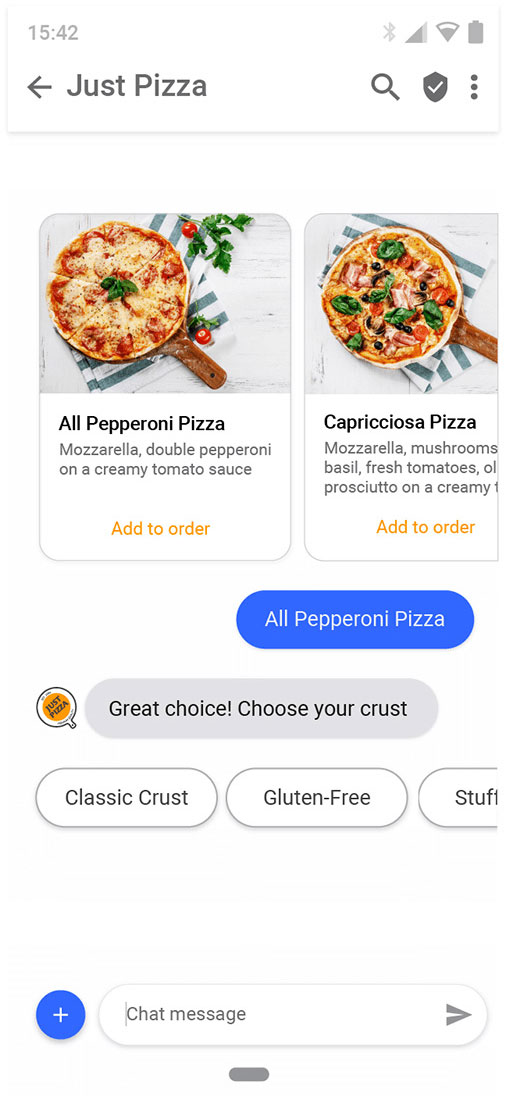 Provide more conversational customer experiences
Rich card carousels
Rich cards can be arranged in a carousel that can be scrolled through horizontally to provide customers with options. Particularly powerful for marketing departments to launch promotional campaigns.
Suggested replies and actions
Enables customers to send their responses quickly at the tap of a button instead of writing keywords. Responses appear as buttons or 'chips' beneath a message intended to guide the customer interaction.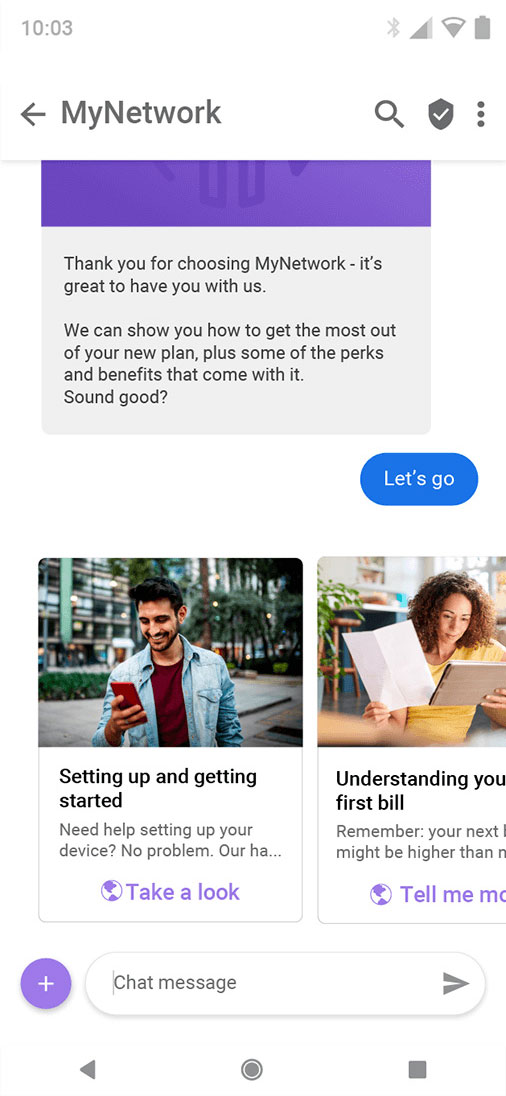 Increase engagement rates for promotional marketing campaigns
Higher engagement
Customers currently using RCS have seen an increase in engagement in comparison to traditional SMS and MMS channels. With suggested replies and actions, businesses are able to guide users through the interaction leading to higher conversion rates and increased sales.
Increased measurability
Interactive features mean that consumers are able to take multiple paths through an RCS engagement, which provides businesses with a deeper understanding of the intent and habits of their customers.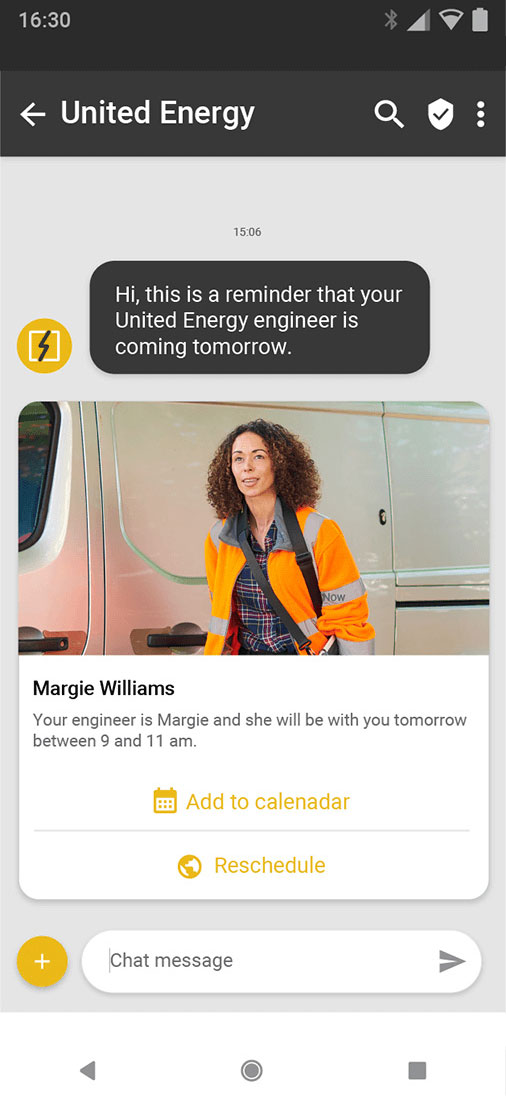 Enable seamless customer service automation
Agent handover
Automate as much of the customer service journey as possible using action buttons and suggested replies but provide options for a human agent to contact customers for more complex enquiries. Use buttons to provide time options for the customer to book a call slot, all with just one tap.
Contextual actions
Leverage contextual smartphone capabilities by adding smart actions such as adding appointments to a customer's calendar.
No app download

All you need to reach customers is their phone number once they have activated the RCS service on their smartphones.

Intelligent fallback

Easily fallback to SMS and send traditional text messages to customers who do not have RCS activated.

Verified business accounts

Gain customer trust by using a verified account with custom branding for security purposes as well as brand recognition.

Read receipts

Use read receipts to measure engagement as well as for regulatory compliance.

Quick replies

Enable customers to send their responses quickly at the tap of a button instead of typing any text.

Carousels

Send multiple cards in a single message with unique suggested actions or replies for each card.
VIDEO
Webex Connect.
Manage all your customer interactions and channels in one place with our enterprise CPaaS platform. From APIs and pre-built integrations to low-code tools, Webex Connect equips your organization with everything you need to create and optimize the communications journeys that deliver a better experience to every customer.
Start exploring the future of messaging today.
Talk to one of our experts today.