The Total Economic Impact of Webex Connect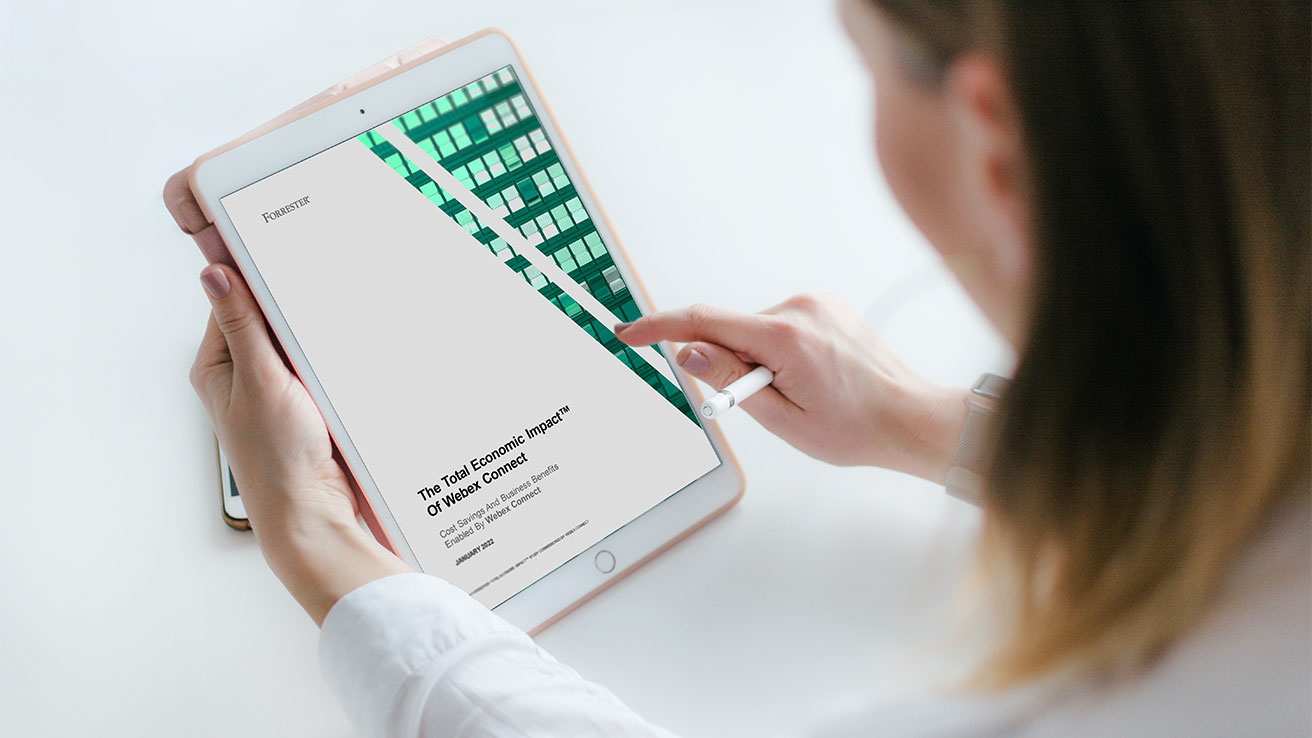 The CPaaS market is rapidly growing, with more and more businesses realising they need to invest in a centralised platform to manage their interactions with customers.
However, with competing priorities for spend, IT and CX transformation leaders are often challenged with proving return on investment (ROI) to justify this investment. Therefore, we recently conducted a study from Forrester Consulting for our CPaaS solution, Webex Connect, in order to examine the Total Economic Impact of the platform for businesses.
Conducting the study with organizations who deployed Webex Connect
To better understand the costs, risks, and benefits associated with investing in Webex Connect, Forrester interviewed decision makers from two organizations that had deployed the Webex Connect platform—one of which, a financial institution in South Africa servicing 17 million customers, predominantly anchored the model and calculations.
Both organizations acknowledged that prior to implementing Webex Connect, they struggled with common enterprise challenges—including overcoming legacy technology, the complexity of integrating new channels, and managing customer interactions in an ad hoc manner. These limitations brought inefficiencies in servicing and customer onboarding processes, leading to broken customer experiences.
To overcome the challenges described above, both organizations deployed Webex Connect. A centralized cloud communications platform (CPaaS) was implemented to enable them to build and manage multiple communication channels at scale, provide analytics and proactive management of interactions, and enable more streamlined communication flows that embraced digital automation.
The below infographic summarizes the business benefits and financial impact.

You can also watch a recent session recording from WebexOne 2022 'CPaaS: The True ROI' which is available on demand here.
In this session, you will see how a CPaaS solution and digital messaging channels can drive ROI by increasing customer engagement, driving revenue growth and operational efficiencies, and reducing costs. The session includes an interview with one of our Webex Connect customers who participated in the Forrester TEI report, Old Mutual, who will outline how investing in the platform has driven a significant return on investment for their business.
If you want to find out more, you can download the full Forrester Consulting Total Economic Impact study of Webex Connect here.