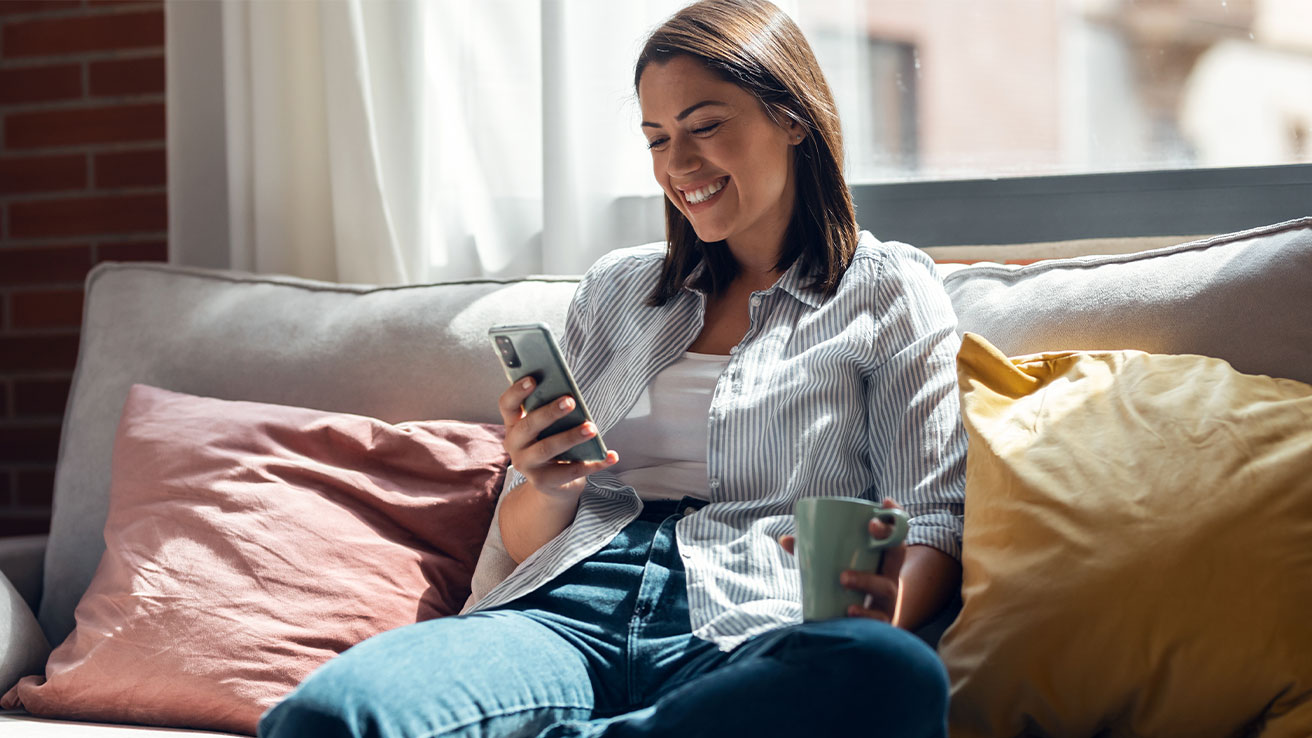 Instagram
Go beyond posts and stories.
Elevate your Instagram experience with tailored service and commerce messaging experiences that followers will love. 
Book a demo
Talk to an expert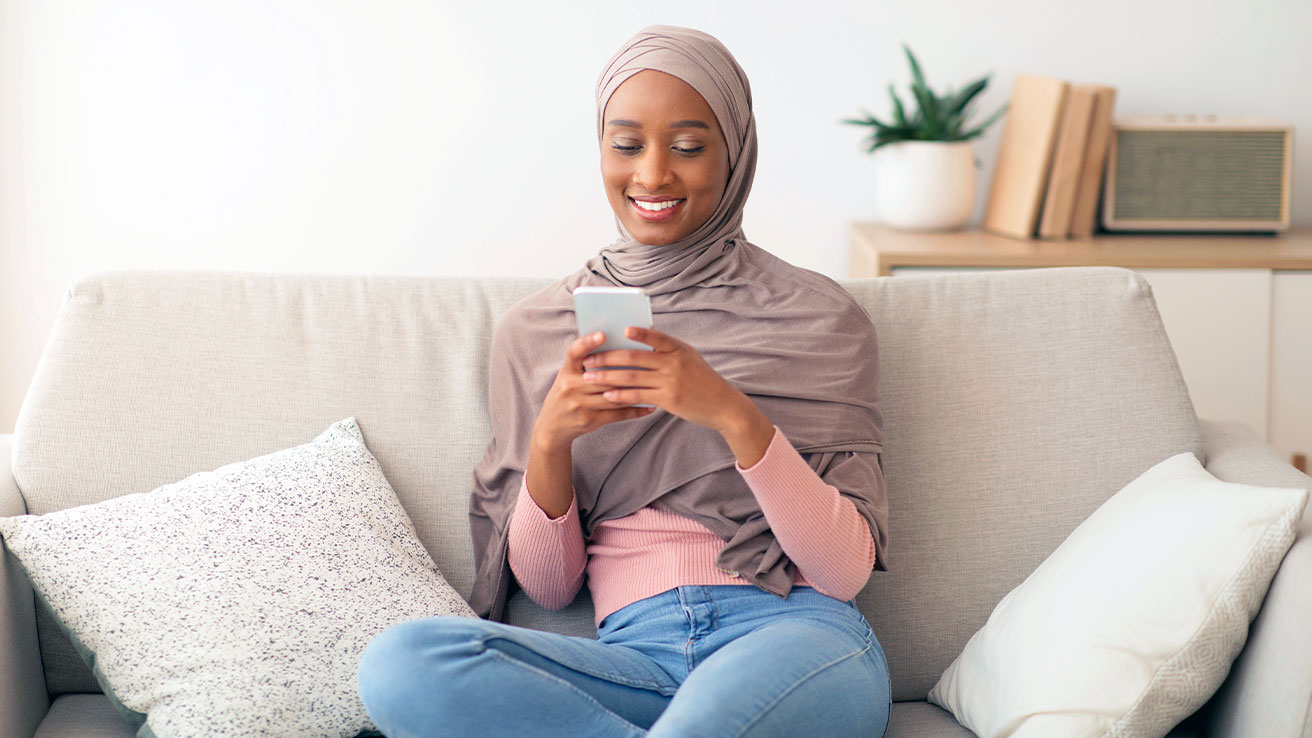 Be where your customers are
Instagram is a new way for the socially active enterprise to message and manage interactions with their followers at scale.  
Connect through messaging 
Transform your Direct Messages (DM) channel into a platform for turning conversations into positive business outcomes. Use images, videos, quick replies and more to create two-way messaging experiences across every phase of the customer journey.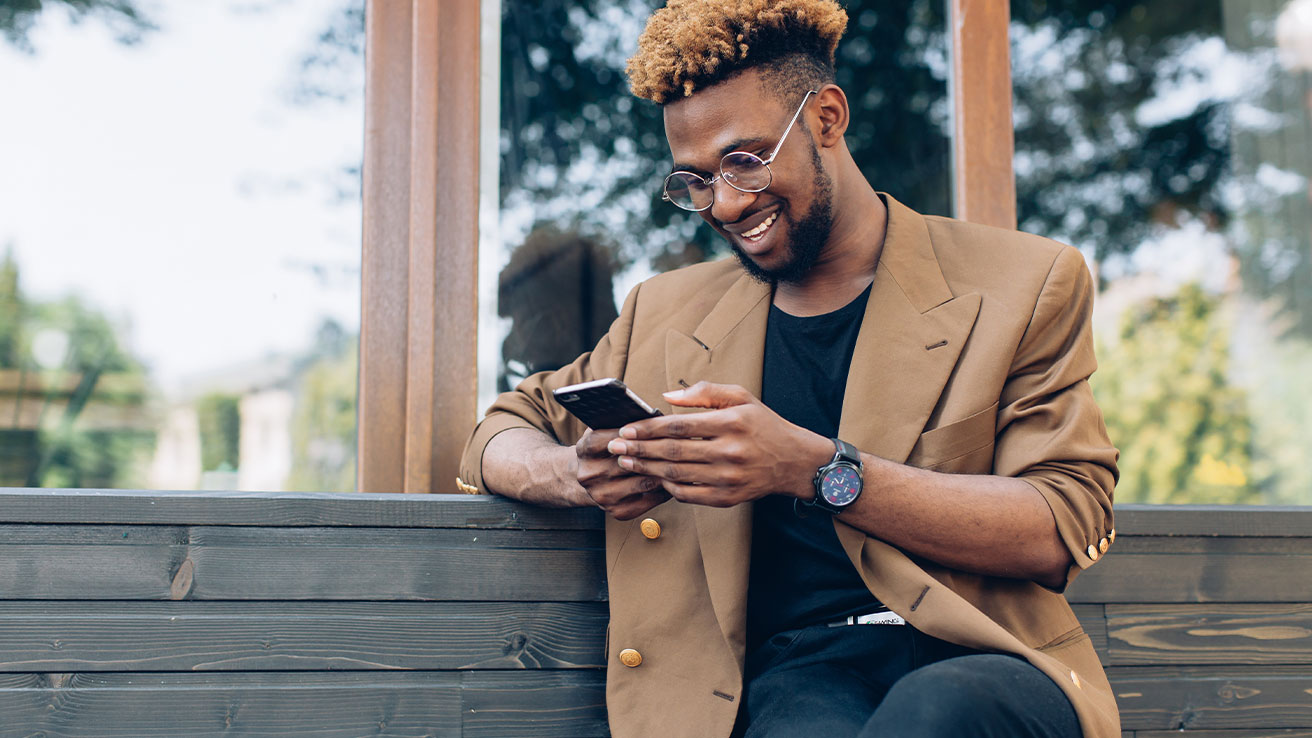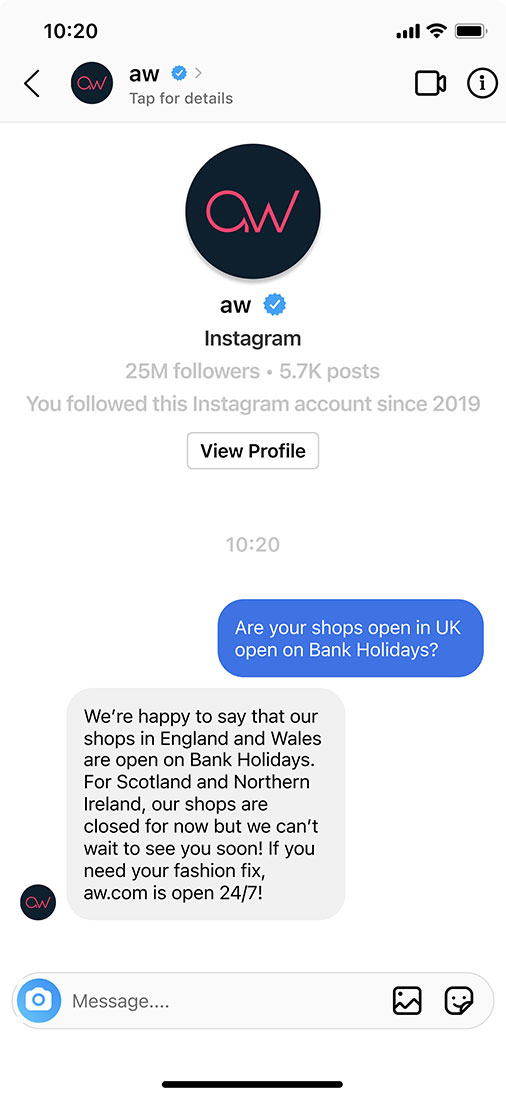 Deliver proactive customer care
Customers reach out via social media - quickly respond and bring them into your DM channel where you can answer questions and solve their problems. 
Instant customer care  
Immediately respond to direct messages and story mentions to provide proactive customer care and engagement. Harness NLP and AI capabilities to provide an always-on experience, quickly solving common queries through self-service to reduce the number of calls into the contact center.  
Enable agent live chat 
With seamless integration into contact center and other live systems, intelligently handover more complex queries to agents who can chat with users through the DM channel.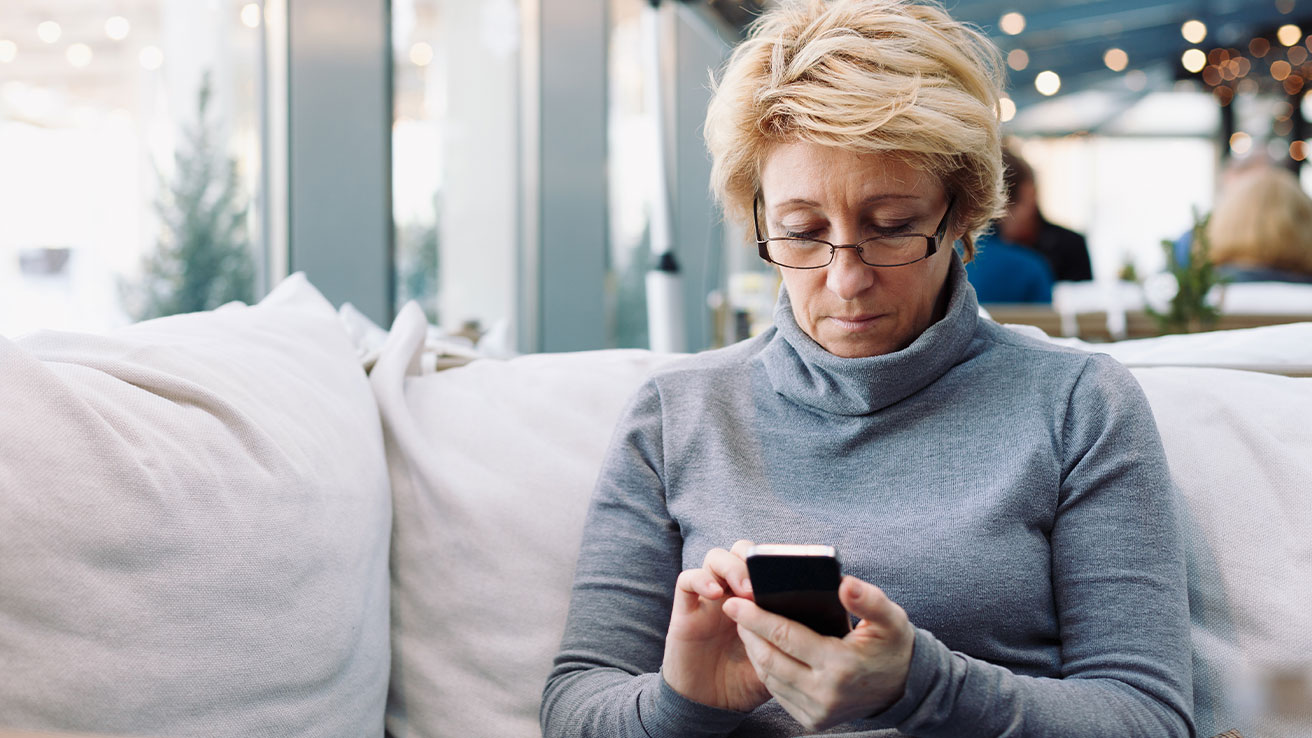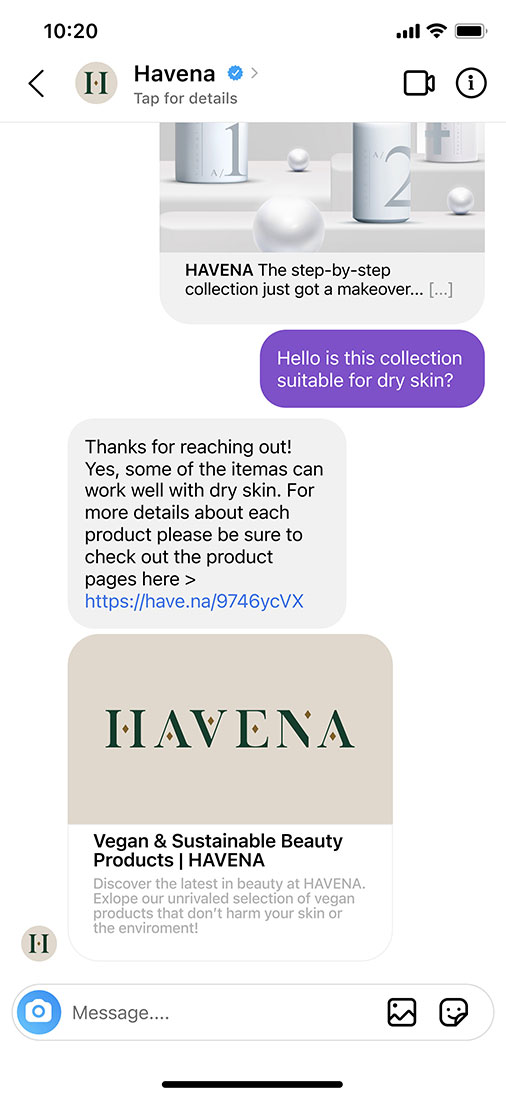 Drive sales through conversational commerce
Enable users to easily go from seeing great products on Instagram through posts and stories to purchasing them. 
Unlock new revenue streams 
Use conversational commerce to enable a seamless purchasing journey for new and existing customers. Users can message your business to ask questions, browse products, build a cart, and then check out with ease. 
Supercharge influencer marketing 
Make influencer marketing actionable by equipping your influencers with a link that brings customers to your DM channel where they can take the next steps with your business. 
Rich messaging

Create rich messaging experiences, sending and receiving not just text but also images, videos, files, and more.

Quick replies

Streamline the conversation with quick replies that present a set of pre-defined buttons that customers can tap to progress their journey.

Ice breakers

When customers start a conversation on Instagram present them with a list of frequently asked questions.

Story mentions

Get notified when a customer mentions your business in their story so you can respond to provide proactive care and engagement.
VIDEO
Webex Connect.
Manage all your customer interactions and channels in one place with our enterprise CPaaS platform. From APIs and pre-built integrations to low-code tools, Webex Connect equips your organization with everything you need to create and optimize the communications journeys that deliver a better experience to every customer.
Get started using Instagram.
Talk to one of our experts today.