How will the CPaaS space evolve in 2023 to meet rising customer expectations?
The last few years have seen big changes in customer experience. Due to the rise in consumer demands and the proliferation of digital channels, many organizations have turned to CPaaS solutions to help manage their customer interactions. But what comes next? This blog explores five CPaaS predictions for 2023.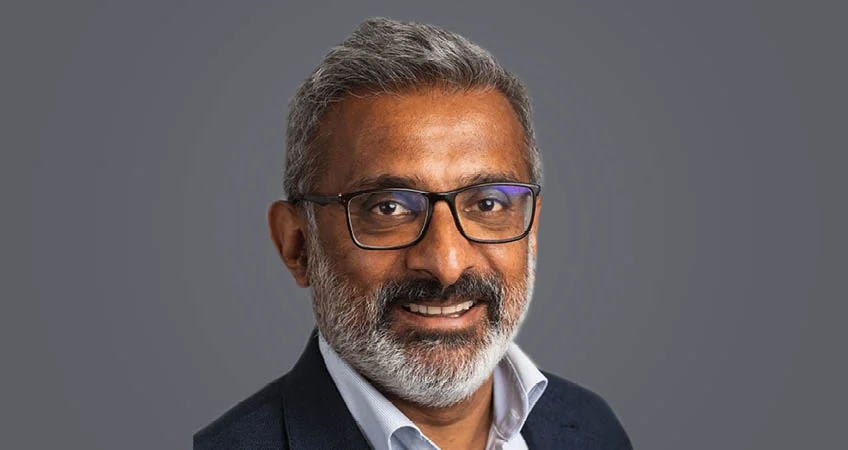 6 minute read
Despite a broad cooling of the technology market over the tail end of 2022, consumer appetites for superior experiences with brands have only increased and enterprise spending to meet those needs continues to be robust. And that means tools that can help facilitate better experiences and communications while optimizing costs, like Communications Platform-as-a-Service (CPaaS) solutions, will only become more important. 
In fact, analysts are predicting that the CPaaS industry will generate more than $34B by 2026, and CPaaS solutions will be used by 95% of global businesses by 2025. Metrigy's advanced research study of 400 organizations globally, shows CPaaS adoption at nearly 60% today, with another 25.5% planning for 2023 and beyond. 
"CPaaS has become the underpinning of customer experience transformation, across companies of all sizes, vertical industries, and geographies. CPaaS brings much-needed agility, and enterprise expectations will only grow over time." 

Beth Schultz, VP of research and principal analyst.
In the coming year alone, new trends, technologies, and digital channels will transform the way brands and customers interact—and spur even greater growth for CPaaS platforms. In this blog, we'll explore our five predictions for how CPaaS will evolve throughout 2023.
CPaaS becomes an even bigger driver of revenue and efficiency
We've already seen how analysts predict the CPaaS market will expand over the coming years. But the impact CPaaS has will also grow—as will the gulf between CPaaS users and organizations that aren't making the most of it.
The cost savings are obvious, with CPaaS helping to automate digital interactions to reduce the cost to serve. In many cases, they can also power more engaging experiences that attract customers to digital channels that are cheaper to operate than manually-intensive communications channels like phone calls.
But CPaaS will also increasingly contribute to the top line, and become a more accepted revenue driver for brands over the next year. As brands and consumers get used to conversational commerce, CPaaS will also continue to power interactions and journeys where customers can top up pre-paid mobile carrier services, refill prescriptions, and engage in other revenue-generating transactions.
Analysts forecast the CPaaS industry will generate more than $34B by 2026.
IT becomes democratized, and low-/no-code thrives
This year, 71% of CEOs anticipated that skills shortages would be the biggest disruptor to business—and it's easy to see this disruption continuing into 2023 and beyond. The digital skills gap is just one part of this disruption, but it's a significant one that could cost businesses trillions of dollars by the end of the decade.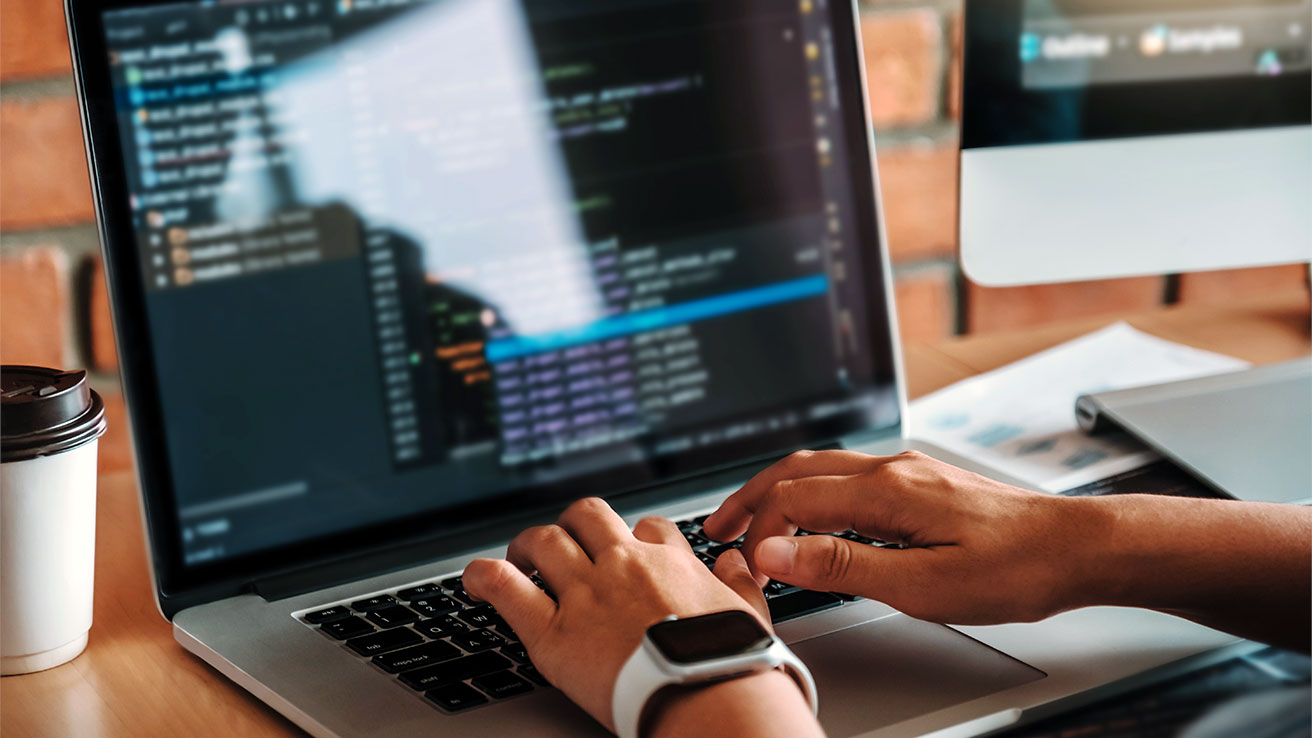 This skills gap will heavily affect many parts of a business, for example organizations won't have the developers they need to deliver complex, digitally reliant customer journeys and experiences. To mitigate the negative impacts on CX, many enterprises are turning to low-code solutions to help non-IT teams develop their own customer journeys. According to Metrigy more than 50% of all companies are using low-code solutions. Customer support is the functional group most using a low-code platform, followed by IT/communications managers. 
It's not just process building that will become democratized in CPaaS. We expect to see the mix of AI and CPaaS grow over 2023, with CPaaS providers moving to meet this growth with out-of-the-box tools for building bots and managing their lifecycles. These tools will democratize chatbot building, and bring AI to more organizations without taxing technical teams.
While many traditional CPaaS solutions still rely on organizations leaning on their technical teams to build and maintain customer journeys, we expect to see more businesses demand visual flow builder functionality, and other capabilities that help democratize IT. And we expect to see more enterprises taking advantage of these features to improve innovation, lower development costs and speed up time to market.
CPaaS capabilities for automation evolve
To meet the changing needs of businesses and the customers they serve, CPaaS capabilities are evolving to support new use cases. Naturally, part of this is supporting the continued shift from SMS to richer messaging channels.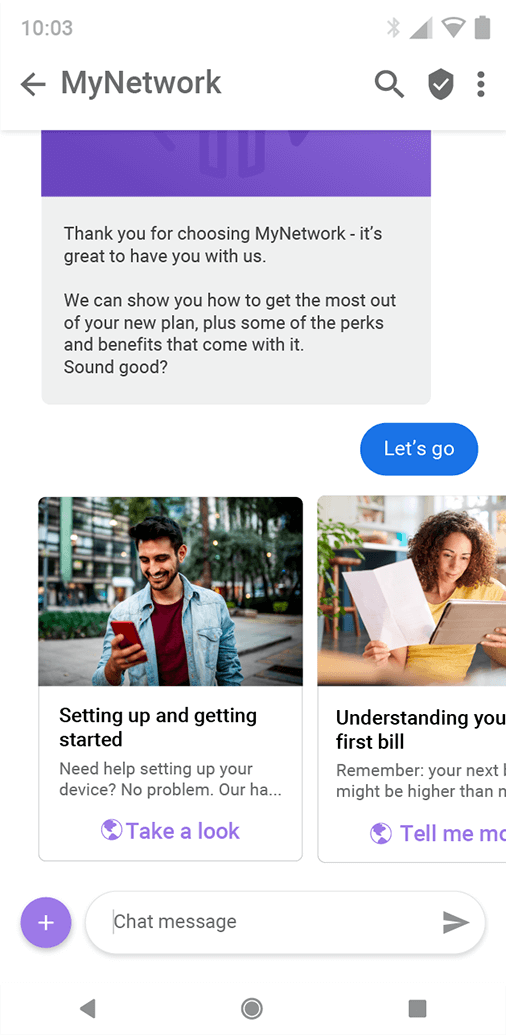 Rich Communication Services (RCS) in particular has been around for a while, but we believe it will become even more important for businesses in the coming years as it enables a branded, visual experience that has proven to deliver direct business and financial benefit. Juniper Research are predicting there will be 3.8B RCS users by 2026 (that means approximately 40% of all global mobile subscribers will be on RCS).
Rich channels like RCS and OTT messaging apps also support features like carousel menus, images and video support. CPaaS providers will continue to support these features to enable automated and self-serve use cases over these rich channels. 
These automation features will be of particular importance for brands looking to deliver proactive service to customers, without adding extra costs. By automating both operational processes and conversations themselves, brands can tackle the most common service requests, processes, and questions customers have in a way that saves valuable person-hours, without compromising the customer experience.
With the likes of the new ChatGPT version causing a stir at the end of 2022, we can easily see generative AI becoming a significant part of conversational experiences over the next year. But the key to powering these kinds of AI experiences will be having a consolidated platform where algorithms can access the data they need to personalize customer interactions.
Even with powerful AI at your side, some of the most significant wins will be more in how CPaaS solutions enable combined digital and human interactions across channels, rather than disparate interactions with different chatbots and agents broken up across customer journeys. A big part of this will come from integrated capabilities that will help consolidate the number of engagement platforms brands use, so there's less chance of important context being lost across customer journeys.
Similarly, we'll see a continued shift from one-way to two-way, proactive communications. While this is already happening, it will reach a new level over the course of 2023 as consumers continue to look to use digital channels as their preferred method of communication. CPaaS will lead the way in helping businesses achieve this, and the improved operational efficiency and CX this type of communication creates.
APIs and pre-built integrations expand
As all these new approaches to customer communications become commonplace, CPaaS providers need to focus on how organizations can make the most of data held in existing back-end systems to deliver relevant and personalized communications. That means a priority will be helping businesses leverage their capabilities by integrating with third-party applications. This will happen across both horizontal and vertical use cases. And it will include CPaaS platforms powering digital channel enablement for other solutions such as Contact Center-as-a-Service (CCaaS) platforms.
CPaaS solutions will need to offer robust APIs to support these new integrations. With 30% of companies planning to drastically increase their usage of APIs to power new customer experiences, CPaaS providers will inevitably focus on expanding the functionality and usability of their APIs to capture this market.
However, to support teams without extensive developer resources, many providers will also focus on offering simple pre-built integrations that can quickly and simply be included into customer journey workflows. 
CPaaS solutions will need to offer robust APIs to support new integrations. With 30% of companies planning to drastically increase their usage of APIs to power new customer experiences.
So, whether the organization has the development capacity to work with APIs or not, it should be able to bring services together to help automate processes, reduce costs, and improve CX throughout 2023.
Security becomes an even more pressing concern
In 2021, over 22B records were exposed by cybersecurity attacks. And that number is only rising. Security is a major concern for organizations, and so CPaaS providers will develop even more robust security capabilities to reassure their customers. Robust, personalized, conversational interactions almost always require integration to other systems within the enterprise, so security will remain an area of focus moving forward.
"As enterprises expand and elevate their use of CPaaS, especially to deepen customer engagement, security has become the number one challenge for many. Particularly worrisome to enterprises are securing and assessing vulnerabilities of applications created using low or no-code platforms."

Beth Schultz, VP of research and principal analyst, Metrigy.
CPaaS providers will expand on their platform's in-built features to ensure organizations remain secure, including adherence to common security standards and compliance with data privacy and protection regulations. Leading providers will also offer capabilities to manage consumer preferences to further protect data.
As brands remain focused on trying to protect their customers from fraud, phishing, and other common scams, CPaaS providers will also continue to develop tools that help brands better understand customer behaviors. This, combined with channels that support verification features, will ensure brands and customers can verify each other's accounts are legitimate during an interaction. 
Ride the wave of CPaaS growth with the right platform
From new channels to tighter security and integration features, the CPaaS market is set to go from strength to strength in 2023 and beyond. But to make the most of this growth, enterprises will want to partner with a CPaaS provider that offers a best-in-class, future-proof platform that supports the latest channels and features.
If you're looking for a partner and platform that can offer everything you need to ride the wave of CPaaS success, Cisco and Webex Connect can help.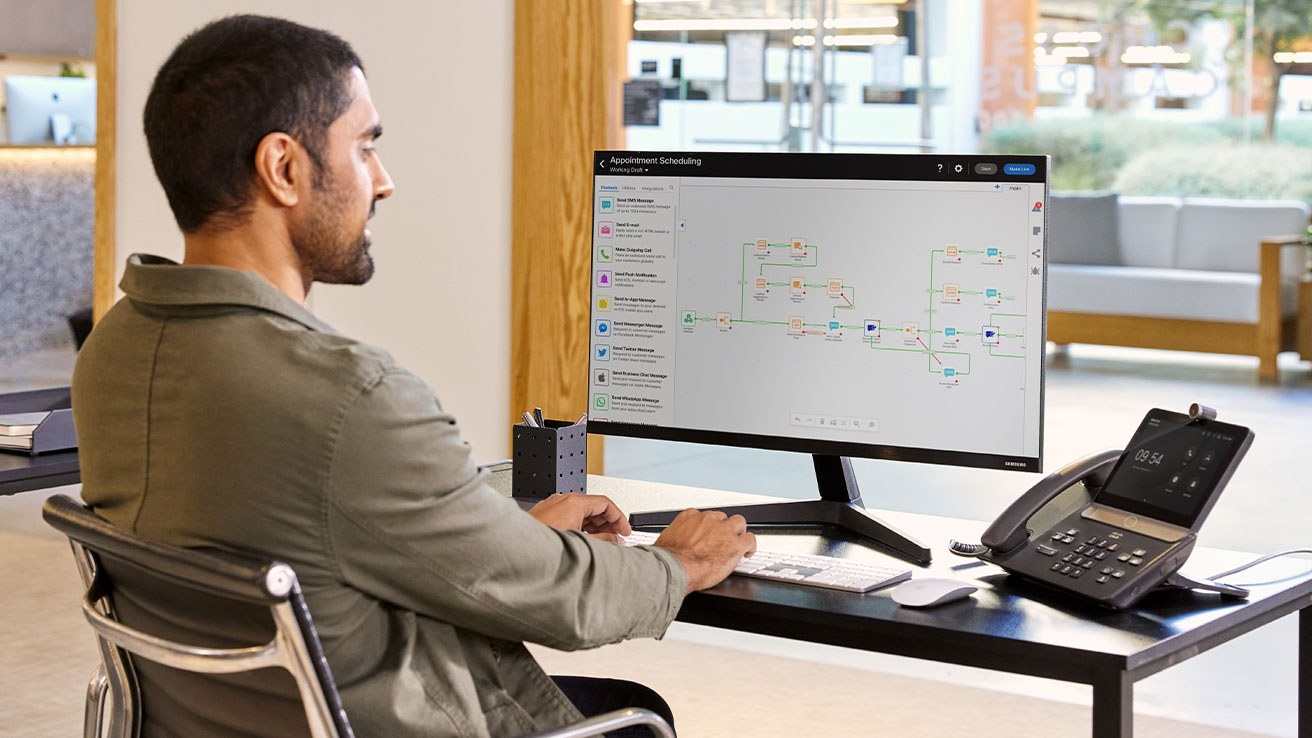 Webex Connect
Learn more about Webex Connect, and how it can help you manage all your customer interactions at scale through a single, centralized platform.