The audience interaction toolkit.
Enabling broadcasters to incentivize and manage audience engagement across multiple channels.
Book a demo
Talk to an expert
Manage audience interactions at scale.
Monitor inbound content on multiple social channels

See trending topics to understand audience sentiment

Respond to questions or comments in real-time

Publish messages during live broadcasts

Schedule votes and competitions
Connect with audience members in real-time.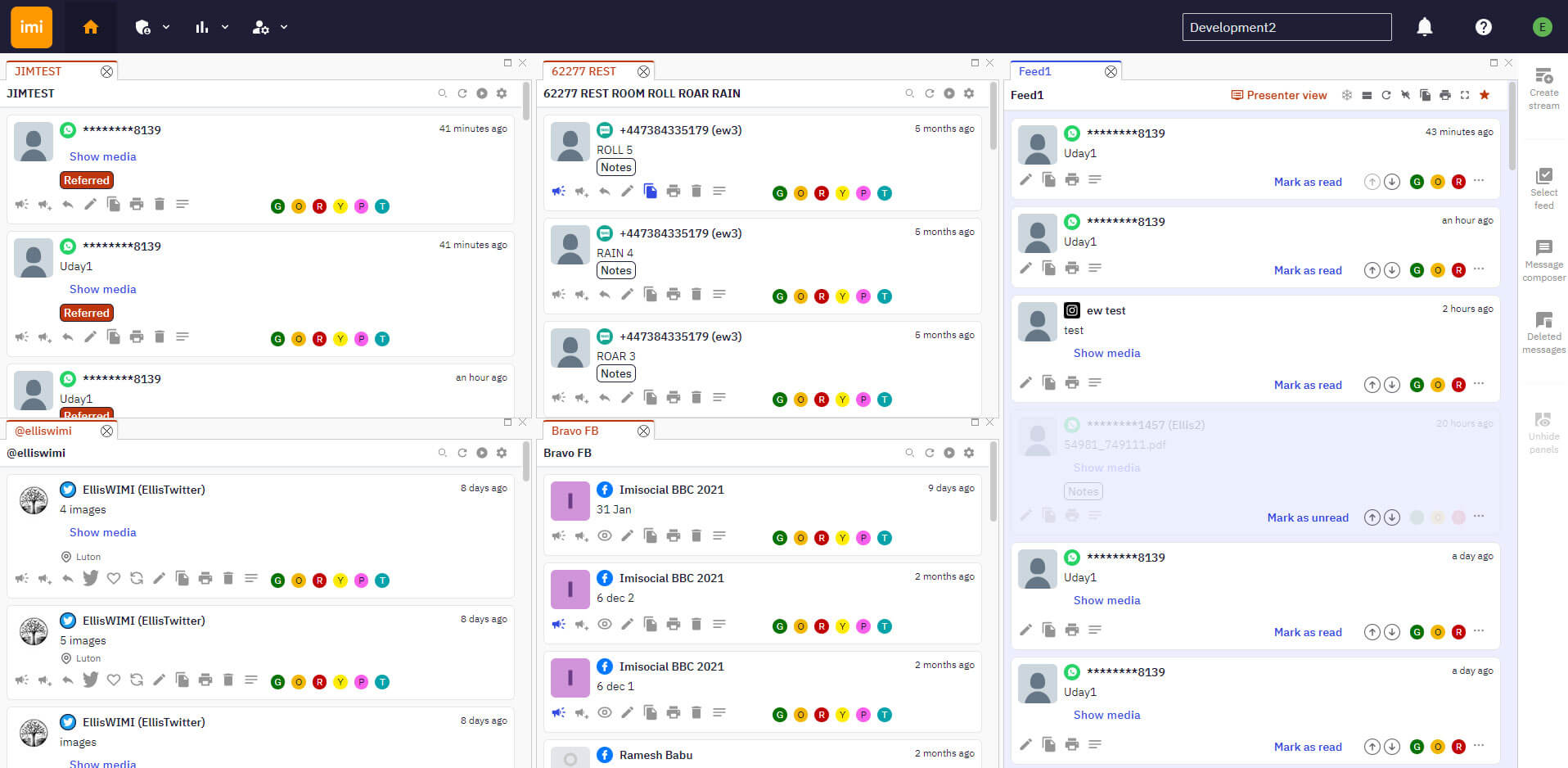 Understand audiences with real-time insights
See audience reactions, comments, and sentiment in real-time on one easy-to-use dashboard. Automatically filter user-generated content based on highly- configurable content preferences. Sort interactions by channel, presence of media, hashtag, and other filters.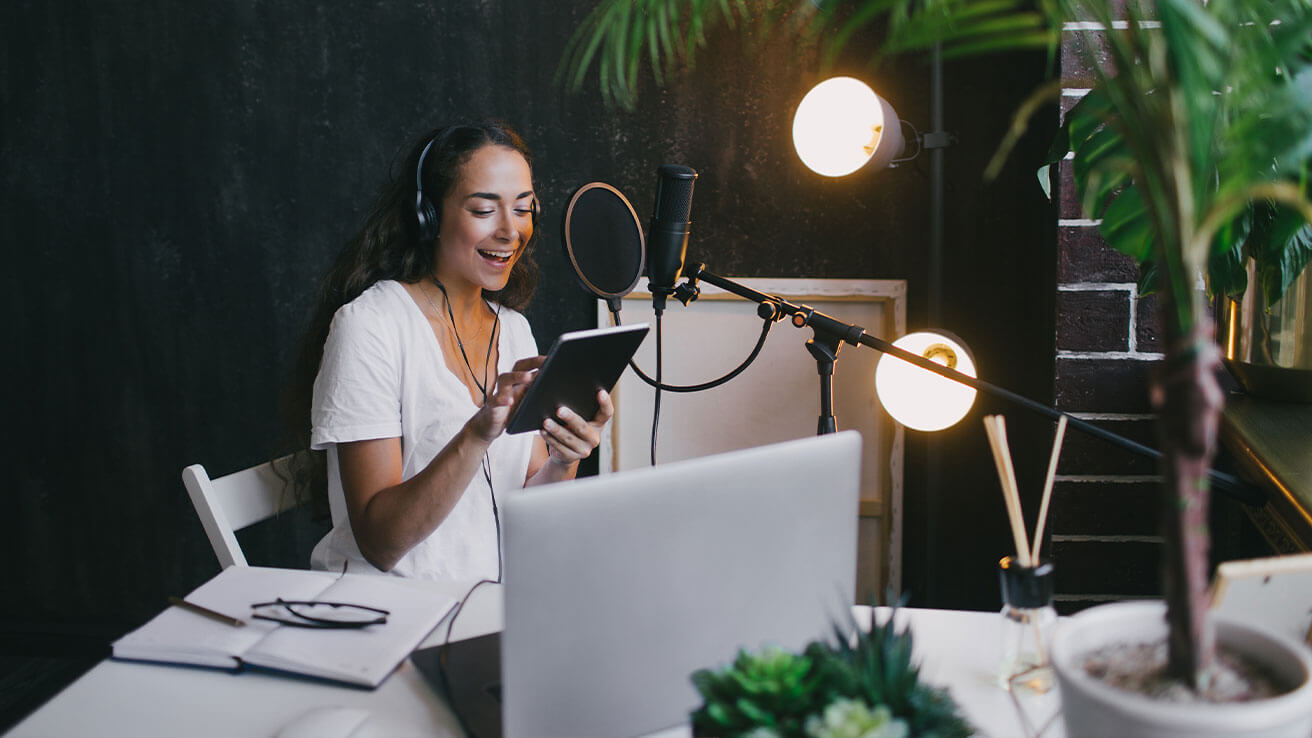 Lead the conversation
Continuously monitor audience engagement and sentiment to build conversations around it. Empower teams with exhaustive reporting capabilities to track audience engagement with daily and hourly metrics and analysis of commonly used terms.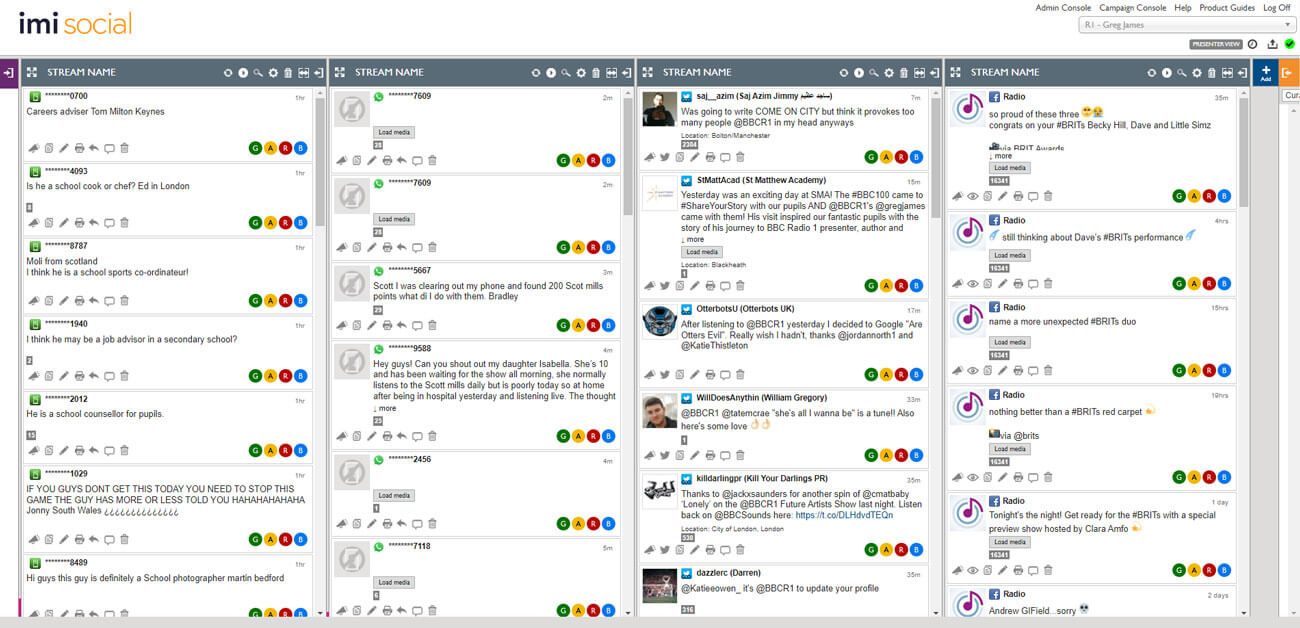 Curate and broadcast feeds in real-time
Curate feeds in real-time from varied channels and user handles to relay during live programs. Integrate seamlessly with third party applications using a single API. Ensure secure API consumption using time-restricted bearer IDs.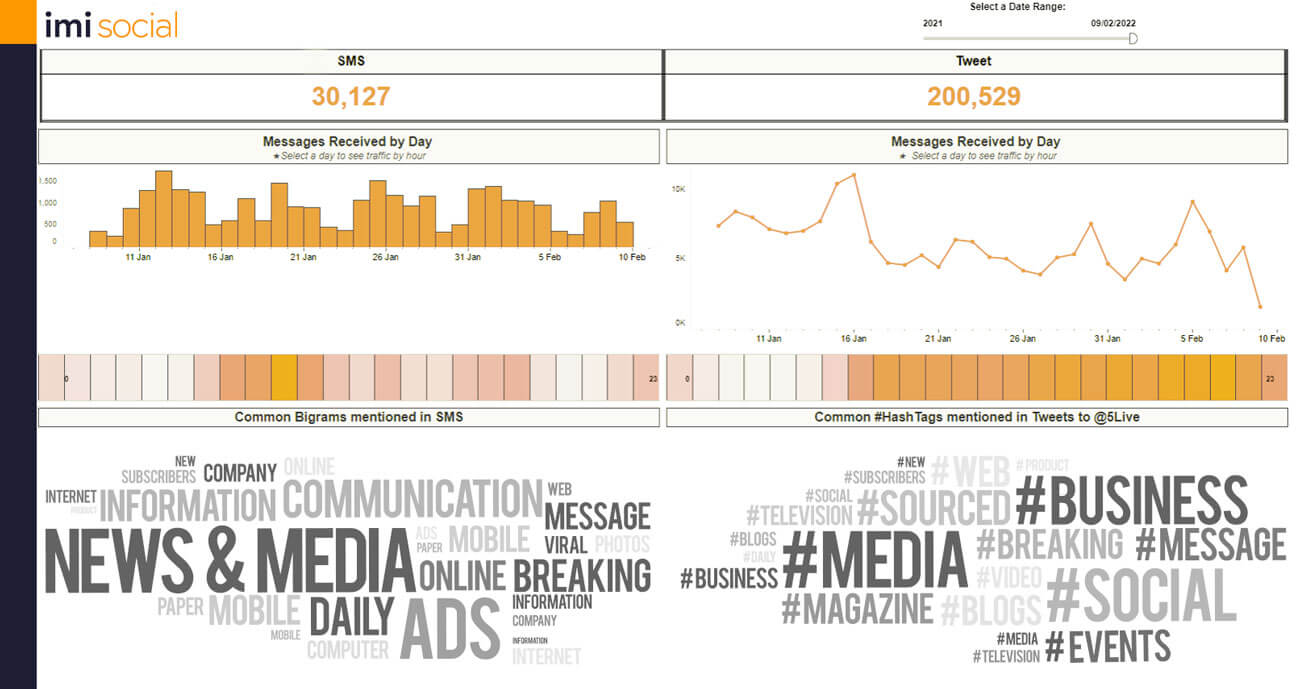 Track campaign performance
Run polls, contests, donations, and campaigns through a detailed visual reporting interface. Monitor revenue generation activities in real-time. Encourage repeat entries with in-built messaging models. Adjust scheduling to build customized promotional campaigns.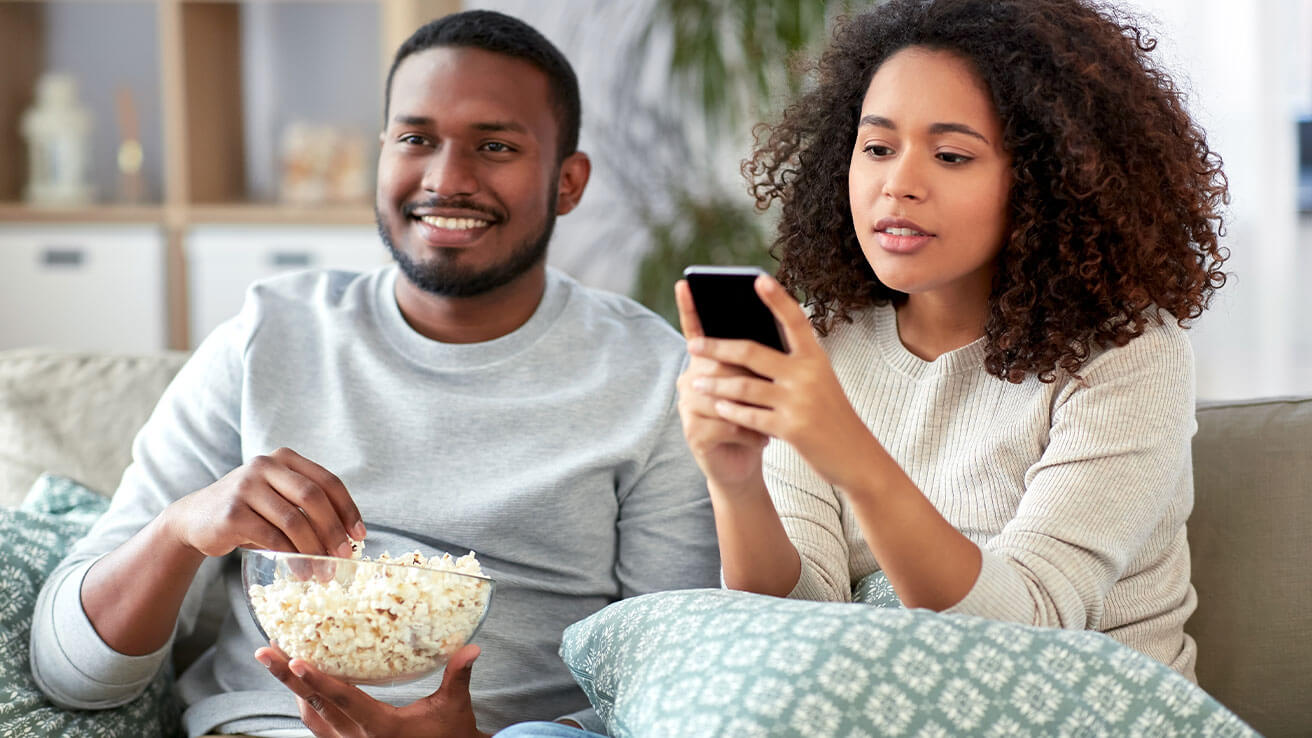 Design interactive campaigns
Offer a step-by-step process to create campaigns within minutes. Manage large volumes of campaign entries with ease. Set opening and closing time frames based on the requirement. Operate the same shortcode across Curation and Campaign consoles to listen and incentivize your user base.
Multichannel campaigns

Combine SMS, Twitter, and WhatsApp Business messages into a single campaign to maximize audience engagement across channels.

Audience management

Ensure broadcast messages are appropriate and relevant with audience management tools. Mute or block problematic users.

Real-time collaboration

Track updates being made across teams in real-time to encourage collaboration and cross-checking.

Winner selection

Select a winner from entrants and immediately contact them to seamlessly deliver prizes.

Twitter firehose support

Leverage Twitter's Compliance Firehose API to ensure that you respect user privacy without additional costs.

Secure API

Securely export incoming messages to a third party system via our APIs. Filter messages with shortcode, keyword, or campaign statistics.
Ready to take the next step?
Talk to one of our experts today