Four technology trends that will shape the future of CX
Our experts from the future messaging team shared their insights on the trends and technologies shaping the future of customer interactions at a recent webinar in partnership with The Wise Marketer and Google.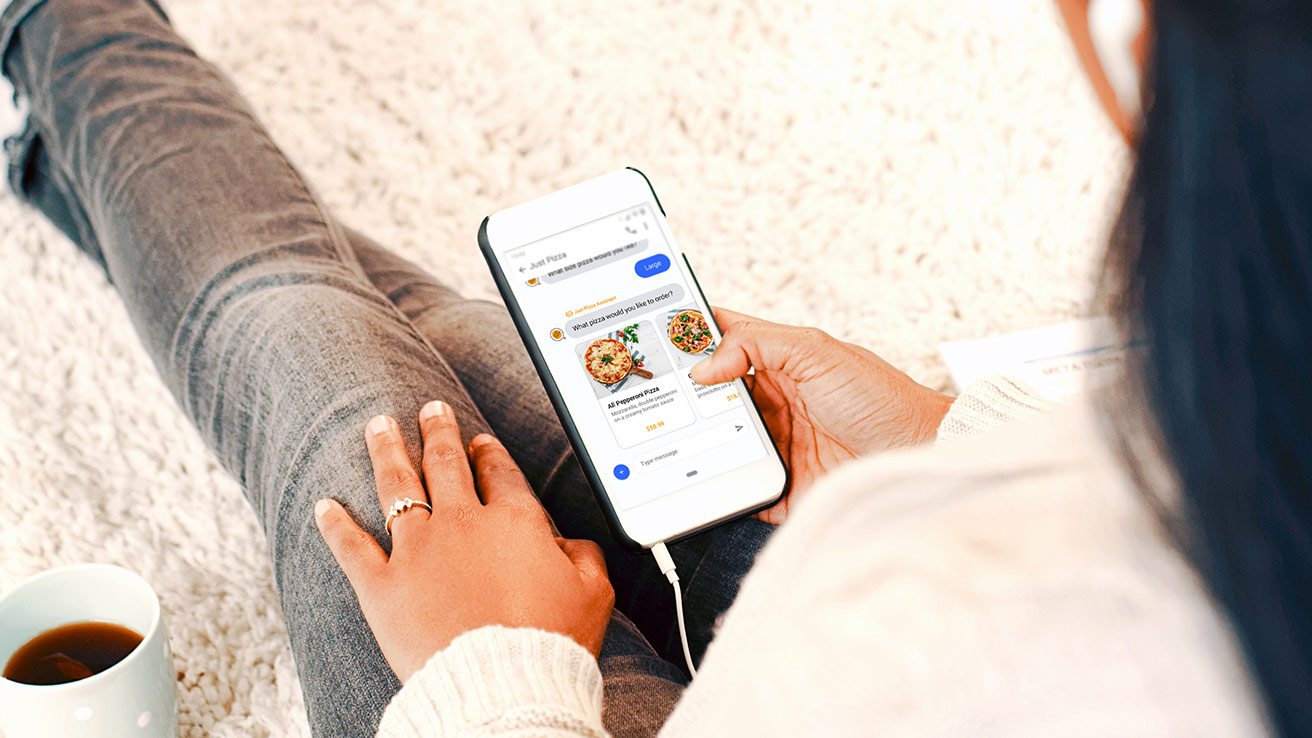 In today's always-on digital world, customers simply want to pick up their phones and interact with businesses on the channels they choose, just like they do with their friends or family. Making every interaction matter will prove to be the game-changer for businesses looking to engage with and retain their customers.
Our future messaging team identified four key technology trends that will shape the future of CX for the customers of tomorrow.
Typing vs. Tapping 
Customers today can constantly interact with businesses through multiple touchpoints such as web searches, digital payments, SMS, voice calls or via a website. Such ease of access also increases customer expectations – they want quick and interactive query resolution on the channel of their choice. New and emerging digital messaging channels like WhatsApp Business, Apple Messages for Business, RCS, and the more recently launched Google's Business Messages empower businesses to deliver fast, engaging, and superior customer experiences.
Rich messaging channels have an advantage over traditional text-based messaging that can be prone to errors due to sentence case or keyword mismatch. Customers can now simply tap on a relevant option to resolve their query using rich-media features like carousels, action cards, and quick reply buttons.
NLP and AI
The use of NLP and AI within customer service functions has been around for a while but has had mixed success. Most companies have experimented with implementing chatbots as the frontline to their contact center but these often only cater to a limited set of queries. This can lead to customers having an unstructured interaction that makes them feel ignored or annoyed. The need for human intervention blended with AI-powered chatbots can help to solve this. And, coupled with proactive communications, can help remove the need for customers to seek help in the first place.
Guided and structured conversations powered by NLP and AI allow customers to have seamless conversations with businesses. Leveraging NLP and AI to identify customer intent enables the customers query to be dealt with quickly and often without the need for a customer service agent. However, seamless agent handover must always be an option for more complex inquiries. It is the combination of these factors that sets the tone for a great customer experience.
Automation 
Contact centers saw unprecedented levels of inbound inquiries last year coupled with customers' increasing expectations for quick query resolution. Addressing such a huge volume of customer interactions manually will not only lead to a poor customer experience but also contribute to the 'burn out' of contact center agents.
Intelligent automation can help contact centers to automatically route customer queries to digital messaging channels and enable them to scale their efforts effectively. Providing automated self-service options for customers to resolve queries themselves on their preferred channels also helps reduce contact center volumes. Contact center agents can intervene as necessary to resolve complex inquiries with a seamless handover from a chatbot to a human agent.
Integrated payments
The need for consumers to 'go contactless' in the past year has transformed how customers interact with companies across all industries. From package deliveries to payments, every interaction has a digital alternative.
Mobile wallets integrated with messaging channels by Google, Apple, and WeChat have revolutionized how customers transact. Customers can now click on a payment link received on SMS or pay via Apple Pay integrated within Apple Messages for Business that allows them to complete transactions without having to leave the messaging app.
Customers no longer need to be redirected to a separate webpage or move to another payment gateway, creating broken customer journeys. Integrated payments ensure that the customer interaction is truly end-to-end.