Webex Wins CPaaS Provider of the Year and Best RCS Initiative
We are proud to announce that Webex Connect has won two gold Juniper Research Awards for telco innovation. Find out what sets us apart from the competition.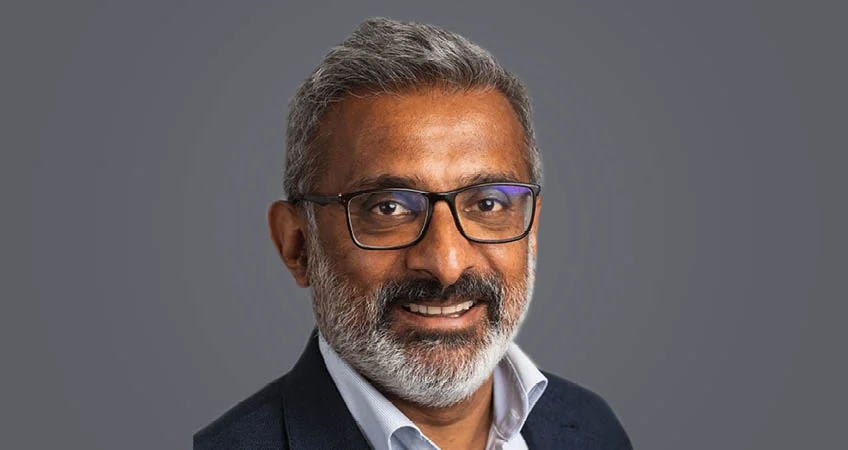 4 minute read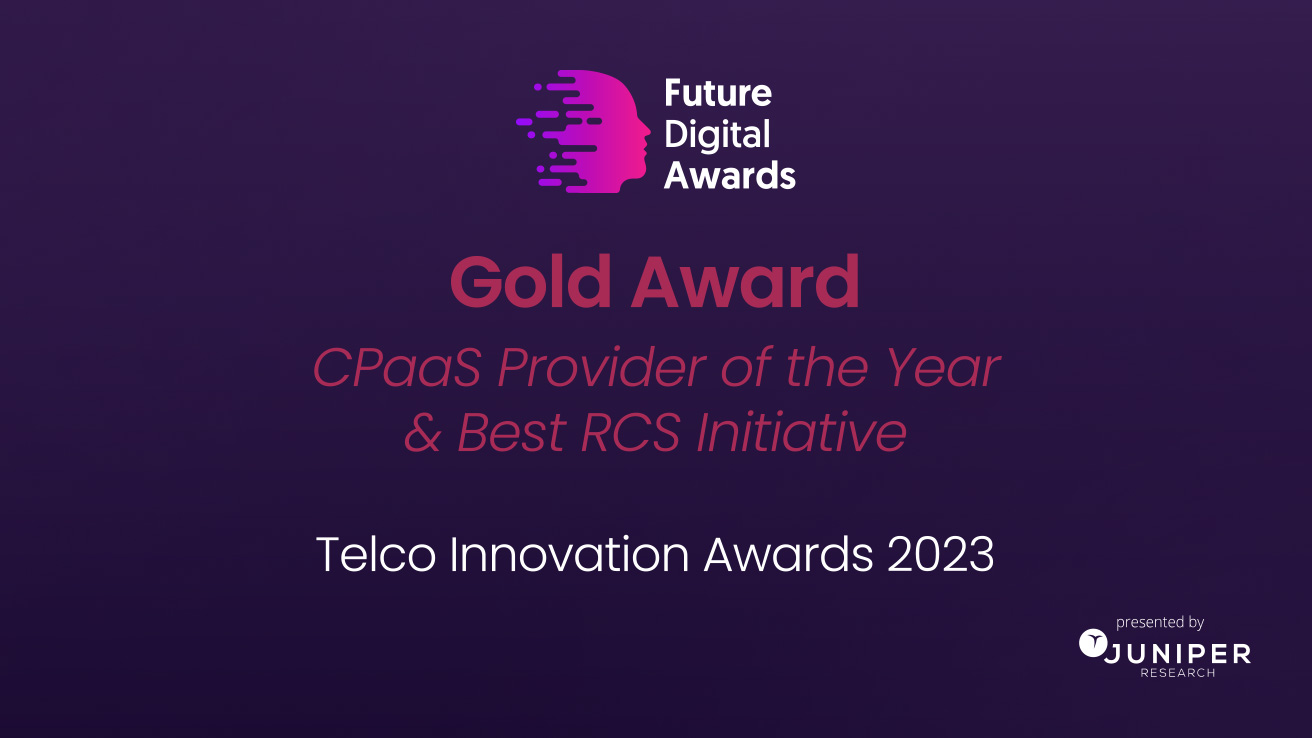 Winning industry awards isn't easy. Particularly when you're up against some of the biggest and best players in the game. That's why we are delighted to announce that Webex CPaaS Solutions has won two gold Juniper Research Telco Innovation Awards - CPaaS Provider of the Year and Best RCS Initiative - for our Webex Connect CPaaS platform. 
Following an initial assessment by Juniper Research's analyst panel, our entries were assessed against five key criteria: 
Product innovation

Features and benefits

Product partnerships

Certification and compliance

Future business prospects
I'm delighted that Webex Connect has won two Innovation awards from Juniper. It's a testament to the entire team that prioritizes innovation to make the platform what it is today. We are at an inflexion point in the convergence of several CX technologies including AI and new richer communication channels and we look forward to continuing to deliver innovation with our partners and customers.

Jay Patel
While we're thrilled to win the awards, especially considering the esteemed vendors we were up against, we want to explain the changes we've made to Webex Connect that make it award-winning. Including how the platform stands out from the competition and the benefits it has brought our customers. 
Why Webex Connect is a proven enterprise CPaaS platform
Designed to help organizations manage business-critical customer interactions at scale, thousands of our customers use Webex Connect daily to boost efficiency, while offering incredible customer experiences. 
Webex Connect helps brands: 
Launch new customer experiences faster and at a lower cost with a single platform 

Provide seamless, consistent experiences by creating automated end-to-end customer journeys 

Enable frictionless CX across 16+ channels, such as SMS, WhatsApp, and Google Business Messages

Gain worldwide coverage with high-quality, low-latency connections 

Protect investments through complete integration 

Reduce IT burden and meet the needs of CX stakeholders

Manage the entire lifecycle of communications enabled applications

Meet security, compliance, and data privacy requirements 
While there are countless CPaaS solutions on the market, we've just been named one of the top 10 CPaaS providers for 2023. Moreover, we believe Webex Connect has the edge. Not just because of its breadth and seamless integrations but also because of its ability to evolve as needs change—mainly through innovation and security. 
Innovation and security: The hallmarks of a flexible platform 
We know the market is ever-evolving and we need to stay relevant. That's why we've been busy adding new features and capabilities to Webex Connect. 
For example, we've added Instagram and Google Business Messages to our digital channel portfolio, meaning users can now integrate more than 16 digital channels to Webex Connect. Our developer sandbox has been a great success, allowing enterprise developers to easily build, test, and prototype customer journeys using Webex Connect. It's a preconfigured environment, enabling users to prototype applications and test ideas across all their favorite communication channels—on one platform. 
We've also taken significant steps to integrate our CPaaS technology with the broader Webex CX portfolio, such as Webex Contact Center. The changes mean the platform now combines a wide range of digital and human interactions to support end-to-end customer journeys like never before. 
A complete platform is nothing without the right security to match. That's why we've added new features like a contact policy application, identity and authentication solutions, and our new payment workflow integration for Epic's EMR platform. This also comes on top of the security and regulatory compliance standards expected from an enterprise CPaaS platform, including third-party validations such as ISO/IEC 27001:2013 and industry-specific regulations. You can find out more about our platform here.
RCS: Transforming customer outcomes at Southwark Council 
We offer an award-winning Rich Communications Services (RCS) channel available in Webex Connect that allows businesses to go beyond SMS and deliver more engaging and interactive customer interactions using videos, carousels, payment processing, rich cards, and more.
And while many of our customers use the platform, it's something we've worked closely with Southwark Council to integrate into its payment collection communications—helping combat the rise in fraud and phishing scams by sending more secure and trustworthy messages to its customers. 
Using the RCS business messaging capabilities in Webex Connect, Southwark Council can now send verified and branded messages to its customers, building greater trust and a more compelling customer experience.
And the results speak for themselves: following a survey conducted by the council, 90% of its customers said they felt more reassured and better served through RCS messaging. What's more, the council has noticed the number of delivered messages has increased by nearly a quarter and more than 50% of customers are choosing to take action. It's resulted in nearly a third more people choosing to pay their debts through the service. Looking to the future, Southwark Council is now experimenting with RCS for other debt types and even a promotional campaign to increase direct debit uptake.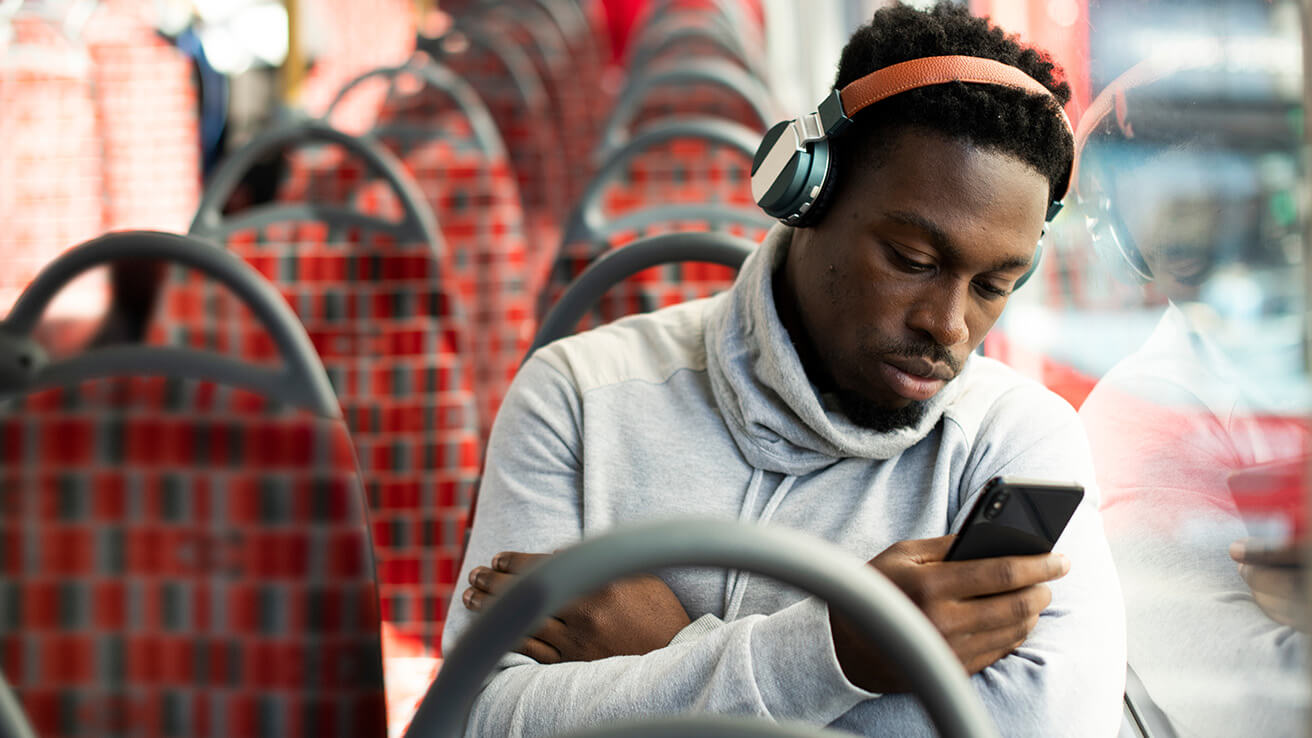 Customer story: Southwark Council
Find out about our work with Southwark Council by getting the full case study.
Going from strength to strength with Webex Connect
The CPaaS market shows no signs of slowing—and for good reason. The benefits to both businesses and customers abound, ushering in a new era of how consumers communicate with their favorite brands. 
If you want to learn more about CPaaS' possibilities, check out Webex Connect. And to see what CPaaS could do for you, get in touch with one of our experts today.