What is CPaaS? Communications Platform as a Service explained.
CPaaS transforms how enterprises use the latest communications capabilities to improve CX, reduce costs, and drive operational efficiencies.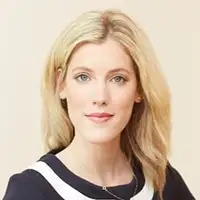 6 minute read
Imagine a world where last-minute flight delays no longer induced stress. Instead of having to call an operator and wait on hold for hours, you receive a text message notifying you of the delay and giving you the option to connect with an agent in real-time. When you call the dedicated number, the agent greets you by name, knows why you're calling and already has a solution for you. CPaaS technology makes unified experiences and interactions like this possible.
Webex provides cloud communications software and services that manage business-critical customer and employee interactions at scale via its platform Webex Connect and its software as a service (SaaS) applications. Find out more about Webex's CPaaS Solutions.
What is CPaaS?
Definition: Communications Platform as a Service (CPaaS) is a cloud-based technology enabling businesses to integrate customized communications capabilities including voice, video and messaging, into applications, business processes or services by deploying application programming interfaces (APIs).
CPaaS meaning a cloud-based, programmable platform used by application leaders to enrich their customer communications channels without having to re-engineer backend systems or build new infrastructure from scratch. Rather than developing their own custom applications, CPaaS offers businesses the ability to embed video, voice, and messaging capabilities into consumer-facing and partner applications using application programming interfaces. Learn more about the various channels available here.
How does CPaaS technology work?
CPaaS technology allow companies and developers to embed new communications tools into their existing processes using APIs, software development kits (SDKs) and integrated developer environments (IDEs). Forming the backbone of modern connectivity, an API acts as a software intermediary that enables two different applications to talk to each other. For instance, integrations with CRM and supply chain information ensure that agents always have access to contextual information so they can better serve customers. Top CPaaS software vendors will offer a low-code approach and support services so users can build workflows quickly and easily.
The benefits of CPaaS
CPaaS is proving to be one of the most compelling as-a-Service options available in the market today. It opens up a whole new way to interact with your customers, creating an environment where brands and consumers can easily communicate. Below are the some of the advantages to CPaaS technology, if you wish to find out more check out this article on the benefits of CPaaS.
Cost-efficiency
With no infrastructure overheads, hardware installation and maintenance costs, CPaaS platforms are time and cost-efficient. Serviced entirely by the vendor and provided as a purchasable service, the cloud-based environment is fully customizable enabling you to pay for only the features that you use.
Faster deployment
Integrated tools, pre-built configurations, APIs and advanced capabilities that cater to a wide range of business users, can expedite deployment and reduce the dependency on IT. Customer journeys can be built in a matter of hours rather than weeks. CPaaS is also fully scalable providing you with the flexibility to deploy services as you grow. It means you never have to worry about whether you can meet the changing needs of your client base.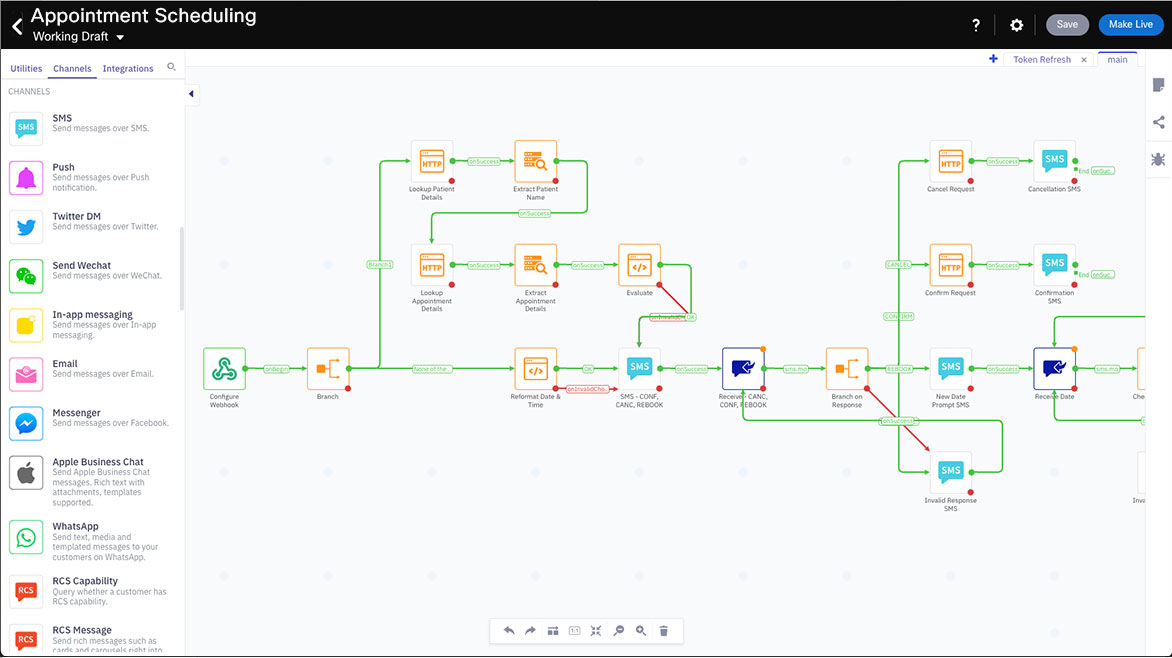 With CPaaS technology integrate developer environments, pre-built configurations and integrations, APIs and visual builders all help to streamline development to increase the speed-to-market of new solutions. By reducing the amount of code a developer needs to write, customer journeys can be built in a matter of hours rather than weeks. Some providers offer low-code tools that cater to a wide range of business users, enabling them to update deployed journeys and harness pre-made integrations, reducing the dependency on IT.
Improved customer experiences
CPaaS' unique offering, combined with technology like AI, can deliver market-leading customer experiences, an important brand differentiator. By adding SMS, video and voice capabilities businesses can enable their customers to interact with them, in real-time on any channel they want. As the data proves in our CX consumer research report, customer experience is becoming more important than ever. With many consumers saying they would consider switching companies after a single case of poor customer service, the stakes couldn't be higher.
Firmer connections
Customized communications enable you to boost customer loyalty and create exceptional experiences. Whether you're sending appointment alerts, managing a promo code campaign or offering live chat services, CPaaS enables you to harness the data contained in systems across the business to personalize interactions, increasing the value generated for consumers.
Automated interactions
CPaaS enables the intelligent automation of customer interactions including system-triggered journeys, end-to-end automation, and chatbot-enabled self-service which can support agents in handling huge increases in customer enquiries.
Better agent performance
CPaaS platforms power journeys and solutions that improve contact center performance. Call deflection solutions, new channels, AI chatbots and proactive communications all help to reduce the number of calls into the contact center. When a customer asks to chat to an agent after engaging with a chatbot, the full context of the conversation can be passed to the agent in real time. This means agents already know who the customer is, why they are getting in contact and their history with your company, leading to faster resolution and higher customer satisfaction.
UCaaS vs. CPaaS - What's the difference?
Given their similar objectives and the overlap in functionalities, CPaaS and Unified Communication as a Service (UCaaS) are often confused. So, what is the difference between CPaaS and UCaaS?
One of the ways both cloud communications systems differ is in how services are delivered. CPaaS platforms tend to use ready-made APIs that enable users to select and integrate features into their existing stack as needed. The flexible offering can be tailored and scaled to your specific requirements. Depending on the provider, SDKs, modules, and sample codes may also be offered. UCaaS merges different communication services such as video, calling and phone into one, ready-to-go platform. Because it's offered as a suite of tools, the platform does not have to be integrated directly into an application and is used alongside different applications.
Types of CPaaS providers
Despite the varying models, CPaaS providers can be classified into two main categories:
Developer CPaaS providers: who enable developers to code single-purpose applications, accessing channels and communication capabilities via APIs and SDKs. They focus on providing the last-mile connectivity required to send and receive communications. Rather than offering support services, development resources, guides and technical information are made available.
Enterprise CPaaS providers: who facilitate the automation of end-to-end journeys via a centralized platform that acts as an orchestration layer between communication channels and enterprise systems. The business-focused approach comes with key capabilities like rapid deployment, seamless integration of business systems, and support services.
To increase market share and avoid stunting future growth, many leading developer and enterprise providers are expanding their product portfolio as they mature, the former focusing on a low-code approach and investment in professional services, the latter ensuring they deliver must-haves for developers. To find out more about different CPaaS solutions check out this latest research paper.
Top CPaaS use cases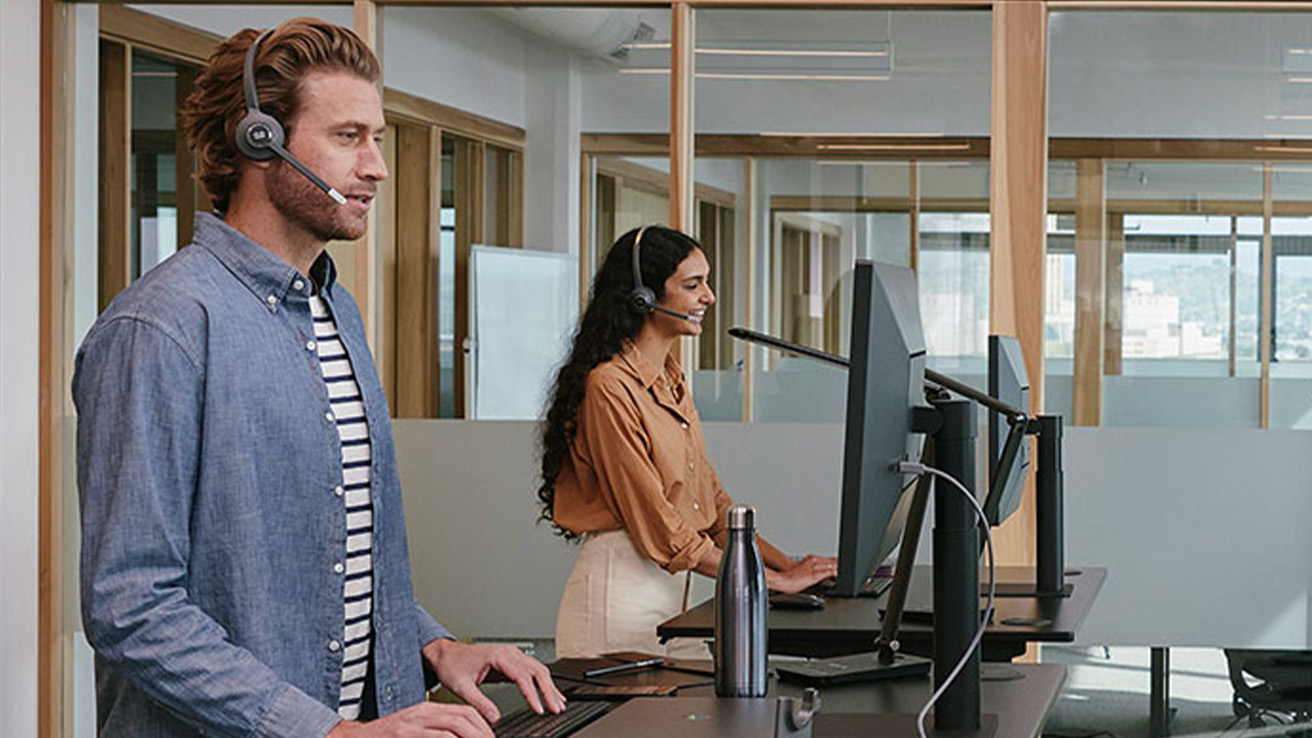 Different departments within a single business can leverage CPaaS technology to enhance their communications including, but not limited to:
Choosing the right CPaaS provider
When selecting a CPaaS provider, the number of advanced features, pre-built capabilities, low-code tools and APIs being offered matters. You should consider vendors that offer:
Centralized platform: Software should be specifically designed to integrate solutions into what you already have in place. A central control hub makes it much easier to automate and deliver an end-to-end omnichannel experience, provides unified communications and helps you protect your existing investments.
Testing environment: Look for CPaaS providers that offer a testing environment, so you have the freedom to trial and experiment before making a purchasing decision. You can also use it to fine-tune customer journeys post purchase.
Suite of APIs and SDKs: To cater to customer expectations a wide range of communications capabilities should be supported including voice, SMS, digital messaging channels like WhatsApp, Google Business Chat and Facebook Messenger, video, call routing, PSTN connectivity and call analytics.
SaaS applications: Whether you're looking to automate marketing campaigns, empower your contact center, offer remote video assistance or notify customers at scale, a provider should offer a choice of capabilities in line with your specific requirements. Consider CPaaS providers that have pre-packaged SaaS applications designed for business users.
Connectivity: The type of connection into carrier networks and digital messaging that CPaaS providers offer is important, impacting everything from latency, options for sender IDs, delivery reports, and message security. Look for a vendor that offers Tier 1 connectivity.
By adding SMS, video and voice capabilities businesses can enable their customers to interact with them, in real-time on any channel they want.
Low-code approach and modularity: To reduce complexity and increase speed to market, consider vendors that offer a low-code driven approach and a visual flow builder. Modular communications platforms that can be rapidly composed and augmented increase agility and help you scale at your own speed.
Support: The communications landscape is complex, and expertise is required to design successful communications solutions, manage the different capabilities of each channel, and know what use cases will have a positive impact. IT leaders need to gauge how much support they will need - not only at the moment of purchase but also in the future - because every CPaaS vendor takes a different approach to how they help their customers.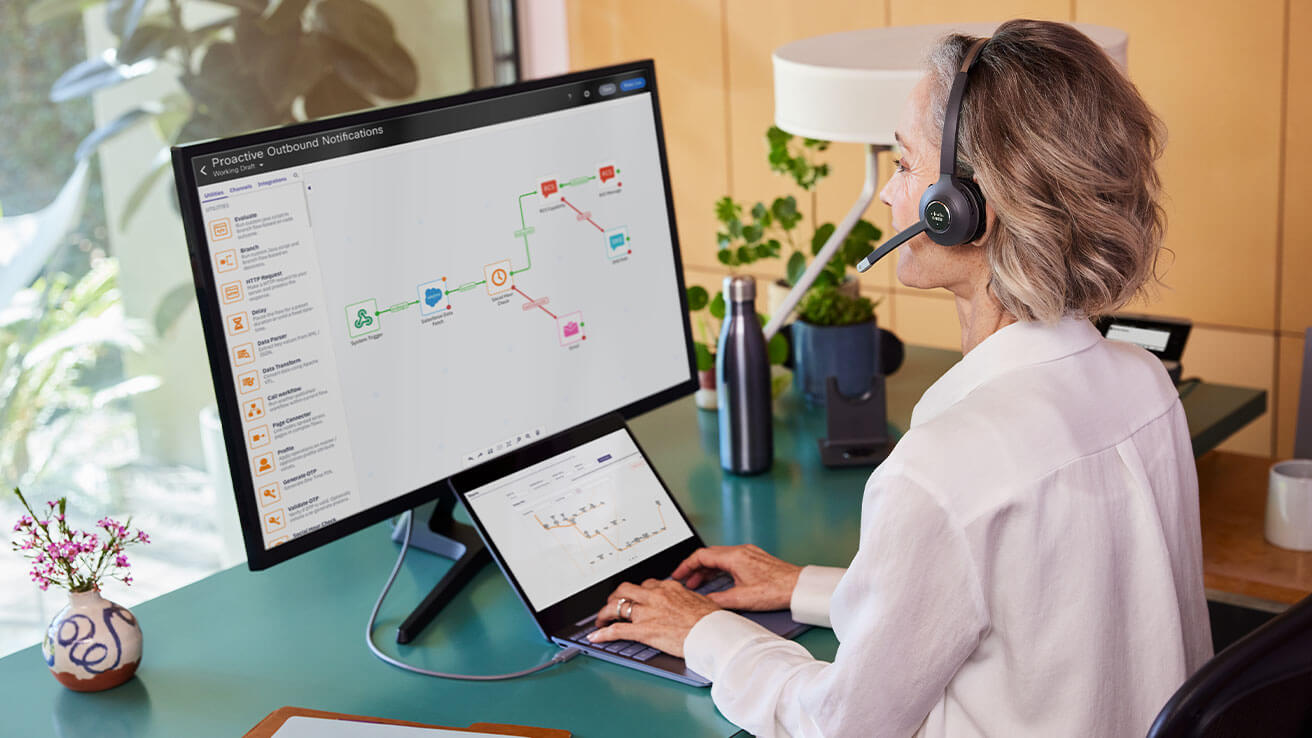 Introducting Webex Connect
Our proven cloud communications software enables you to orchestrate, automate and monitor interactions across multiple communications channels and integrates with existing backend systems to deliver end-to-end customer journeys.
Frequently Asked Questions
CPaaS meaning: Communications Platform as a Service. It is a cloud-based platform that enables companies to meet their target audience where they are, on their preferred channel of communication.

Businesses have a number of objectives on their to-do list. With CPaaS technology they are looking to:

Automate customer journeys end-to-end

Enable customized engagement with consumers at every stage of the buyer journey

Ensure a seamless customer experience across channels

Provide context around customer interactions

Leverage artificial intelligence (AI) to handle simple tasks and high-volume interactions

Offer a flexible solution that can scale for high volume

Remove the complexity of integrating new communications channels

Streamline the development of multiple use cases to increase business agility

What communications channels are available and which ones should I invest in?

What different types of CPaaS providers exist?

CPaaS providers come in many different forms and will vary in the levels of support they offer when it comes to development, integration, and the overall management of communications capabilities. Providers tend to be divided into two main camps: Developer CPaaS providers and Enterprise CPaaS providers.