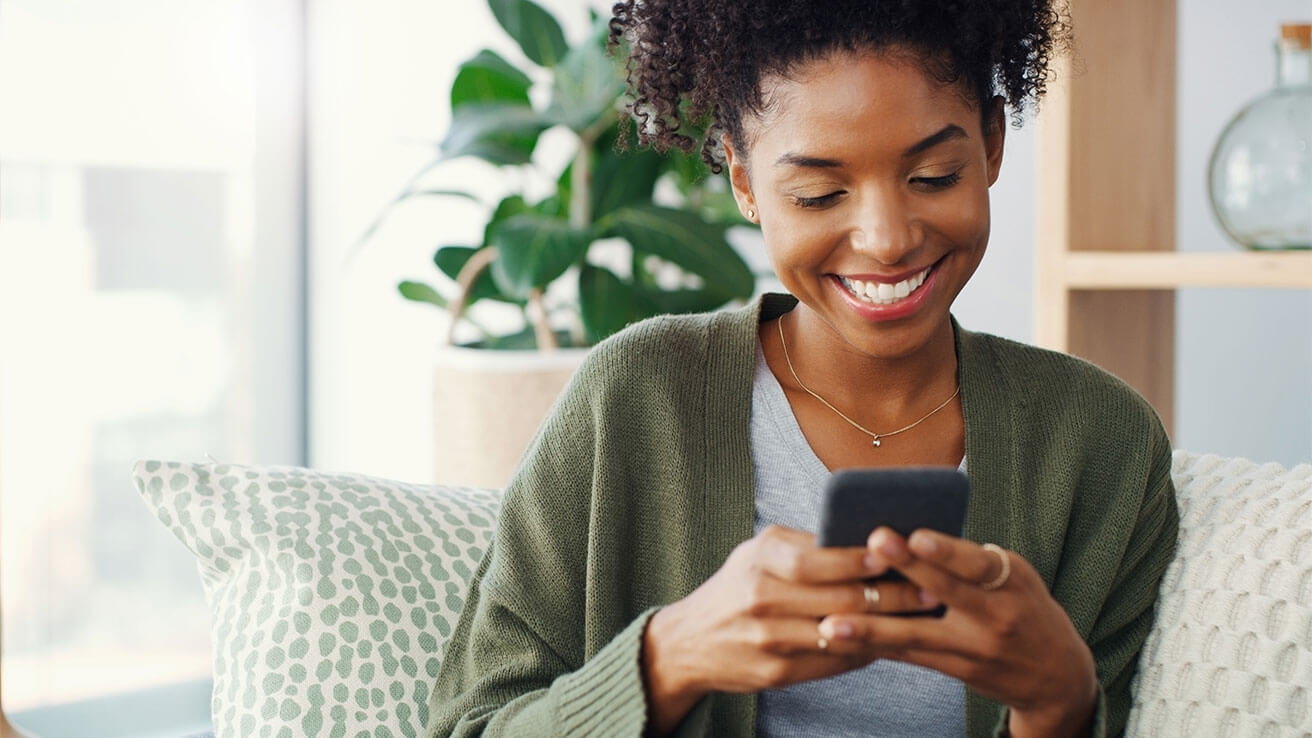 Customer Story
Vodafone.
How Vodafone worked with Webex CPaaS Solutions and TMW to deploy its first major RCS campaigns and saw response rates soar up to 25%.
Vodafone is one of the world's leading mobile network operators and is the first UK network provider to support RCS messaging across Android mobile devices. While the mobile operator was experienced in using SMS and MMS for marketing and CRM communications, they were keen to meet customer expectations for seamless two-way digital experiences. With RCS, Vodafone saw a way to deliver experiences that are both familiar and innovative, ultimately helping to distinguish the brand's communications.
Working with Vodafone's creative agency, TMW, we deployed promotional RCS campaigns around the bank holiday weekend, Father's Day and 5G. These campaigns utilized key features of RCS including buttons, carousels, rich imagery and ability to track response rates. To monitor the campaigns' success – and to ensure those without RCS enabled devices still received the offers – we also ran the campaigns across SMS and MMS channels.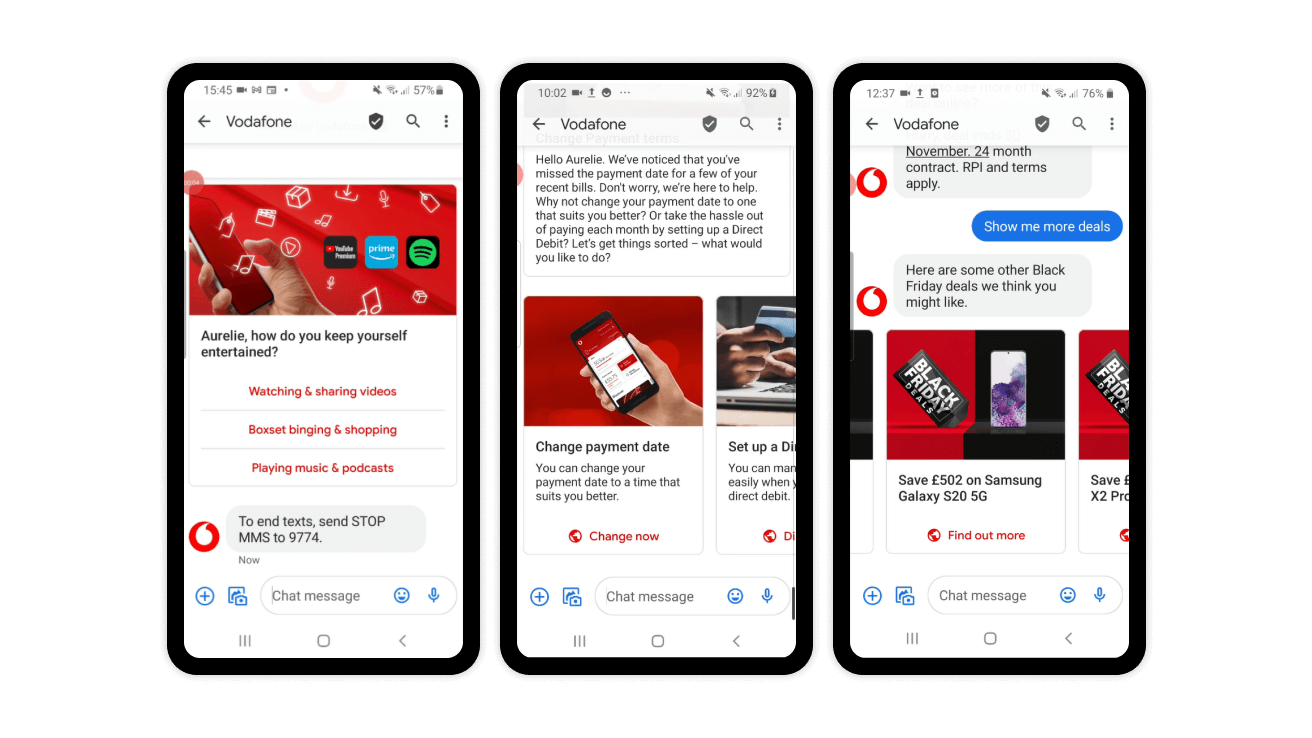 BLOG
Vodafone and imimobile: an RCS success story.
How Vodafone worked with imimobile and TMW to deploy its first major RCS campaigns and saw response rates soar up to 25%.
"... a massive 80% of customers read the message, and 25% responded to the offer. By comparison, SMS and MMS scored a response rate of around 1%. Showing these results could be replicated, the Fathers Day and 5G campaigns also saw engagement rates up to 26% - much higher than traditional channels! "
Vodafone
EGUIDE
Understanding RCS.
Helping marketers deliver a rich and interactive experience for their customers with RCS. Explore the features and benefits of RCS in this eGuide.
Find out how we can help your business.
Talk to one of our experts today.