Branded Text – What it is and what it can do for your business
Why well branded text messages are critical to making businesses stand out when communicating with customers.
3 minute read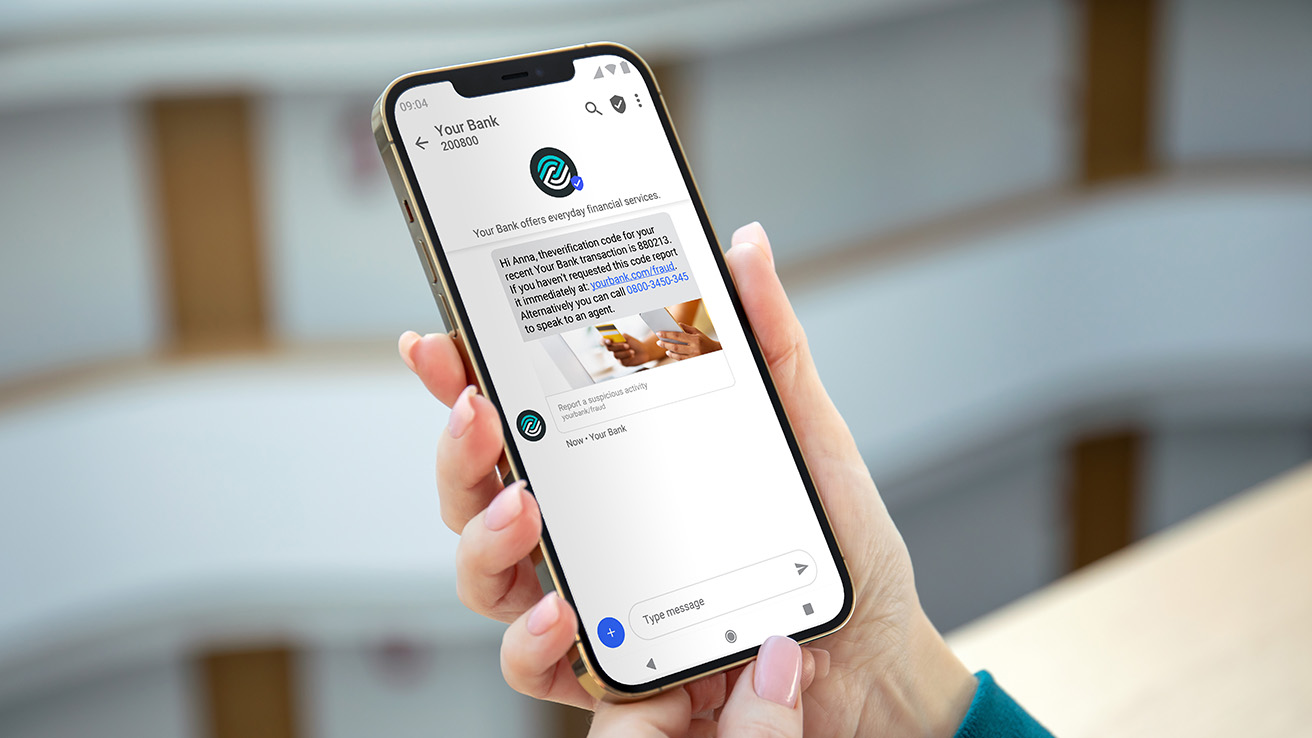 Messaging is the future of business-to-consumer interactions. Business messaging over SMS alone has risen more than 75% since 2020. While SMS continues to enjoy a ubiquitous status among its users, customers today expect interactive, engaging, and impactful experiences. If you can't deliver a flawless experience, they won't hesitate to go elsewhere.
Businesses must, therefore, invest in building a brand that customers can trust and relate to even as market trends and customer expectations evolve. Our recent CX research reveals that customers not only continue to do business with brands they trust but also reward them in the long run by becoming brand advocates.
Rich, branded, and interactive text messages have become an essential marketing tool in a world where the majority of texts are opened and read within five seconds.
Our new Branded Text offering allows your business to deliver branded and verified messages to your SMS subscribers. In this blog, we explore how this enhances your customer experience (CX).
What is Branded Text?
Branded Text is SMS that is branded with the sender ID so the receiver of the message can trust that the message is genuine.
Branded SMS enables businesses to have more control over how customers experience their brand when they receive a message. Visual and brand identity including logos and taglines can be included in messages.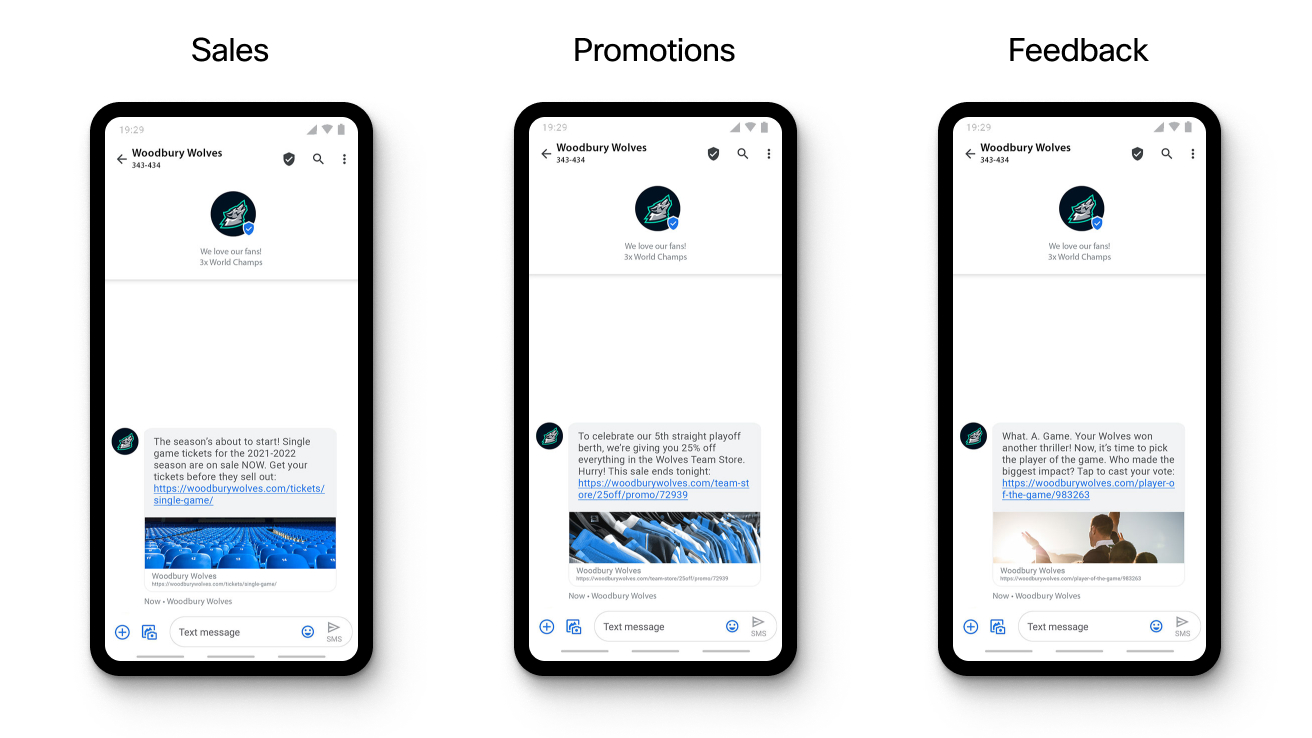 Aside from building a sense of connection, Branded Text lets customers know that they are communicating with your business and not someone else, which is not always a given when you reach out using an anonymous long or short code.
Form a strong identity and build trust
SIM swap fraud, SMS phishing, and data leaks are on the rise. A verified checkmark beside your name and logo gives you instant authenticity, proves your identity, and shows your uniqueness. Customers are more likely to engage with brands they trust. To deliver a more engaging experience, send branded Text messages with links that allow consumers to take action.
Don't worry about messages getting lost
With Branded Text messages you can get a better overview of your customer interactions by finding out if messages have been received and read. You can get access to delivery and read receipt data to confirm that your customers have received and read your messages.
In case of failed delivery, businesses can fall back on sending a standard SMS instead.
Know your use case
Branded Text messages when applied to the right use cases can be the difference between customers continuing to do business with a brand or choosing another one due to lack of trust. When looking to adopt Branded Text, businesses must: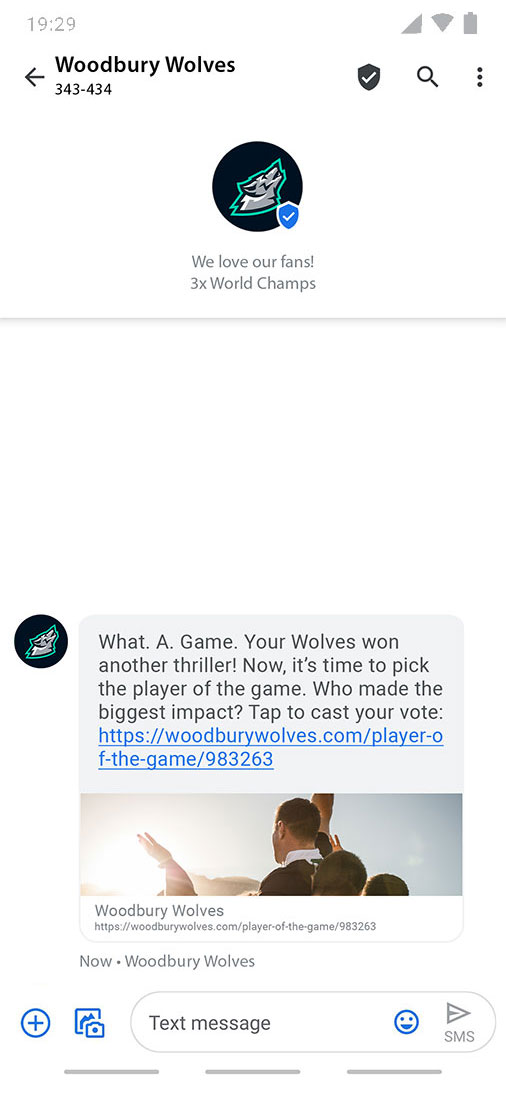 1. Identify communication scenarios that are made better with branding
For example, announcing itinerary changes or sending reminders of upcoming appointments that customers should pay attention to. The brand name and logo can make all the difference especially when communicating mission-critical information like travel delays, change of terminals, or healthcare related information like prescription reminders and so on.
2. Provide customers with a secure way of interacting
Banking and insurance companies should consider using the channel to verify or authenticate customer transactions with two-factor authentication or by sharing a secure link.
3. Leverage the channel to gain customer trust
Branded SMS marketing with personalized and exclusive promotional content to increase customer engagement. Retail or automotive companies can use the channel to announce their latest range of products based on consumer preferences and conversation history.
Adding Branded Text as a feature upgrade is surprisingly simple and does not require technical changes from the businesses side. It comes with a whole host of added benefits ensuring your communications stand out and are on point.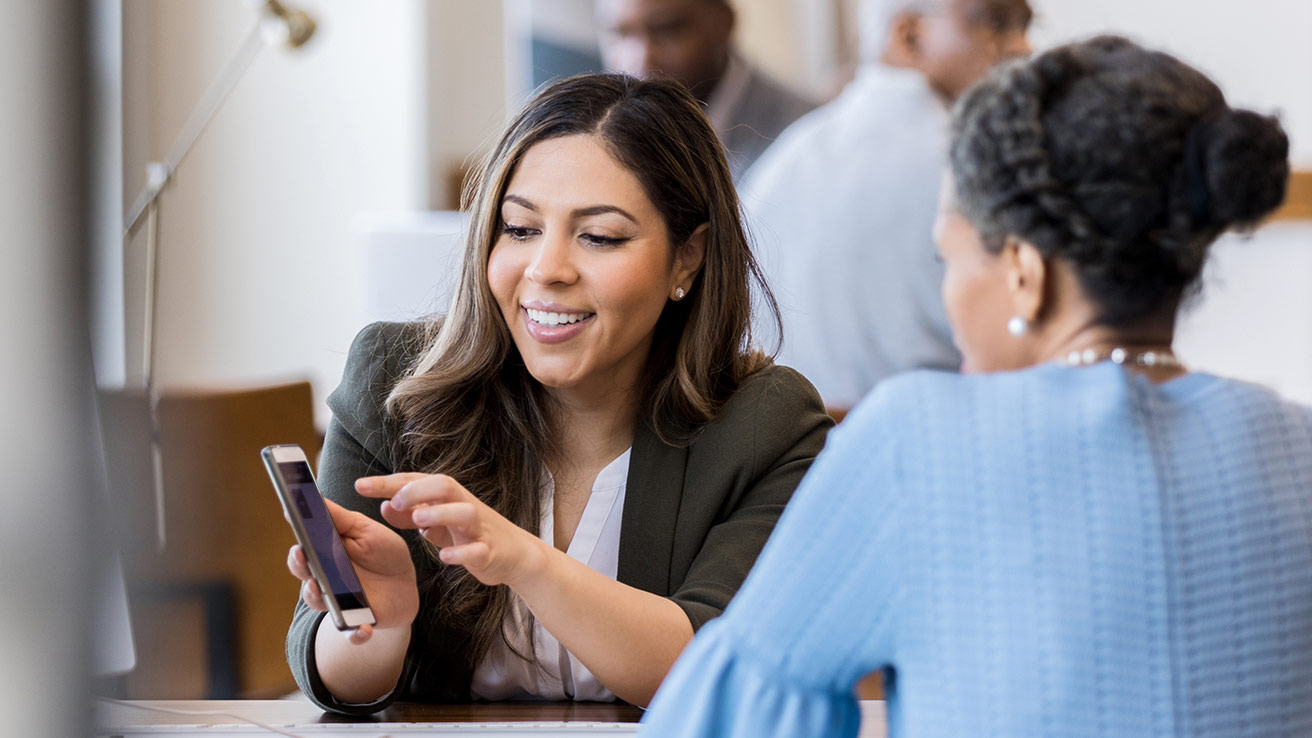 Get started today
Branded Text is one of the easiest and most significant ways you can unlock customer loyalty and establish brand presence. This upgrade is currently available in a select few regions and to fully RCS enabled devices. Our experts can help you understand our offering and get you started in no time.
Recommended reading.
Discover more valuable resources.